In my last blog, I talked about the Region's progress and achievements during 2021, culminating in the launch event in December of our new Regional Economic Strategy.
Looking to this year, we will continue to build on this momentum, and in fact only a matter of weeks into 2022 there is already much to celebrate.
Our priority will be in shaping up and then delivering the Action Plan for the Regional Economic Strategy, a draft of which and recommended supporting structures will be considered by the Regional Partnership Group in June.
One of the key programmes within the strategy is our ambition to deliver a Regional Metro and we warmly welcome the recent announcement from Transport Scotland in support of a Clyde Metro and the next stage of an integrated transport solution for the Region. This has the potential to be transformational – reducing social and economic inequalities, delivering on economic growth, better connecting outlying and poorly served communities and incentivising large-scale modal shift from private car to public transport. A 12-week consultation period is now under way and we look forward to the final report of recommendations later this year.
We have also been successful in securing £50,000 in grant funding from Transport Scotland through the Scottish Futures Trust to explore electric vehicle charging infrastructure requirements across the Region. The study will assess current charging provision and the need for further infrastructure to facilitate the transition to electric vehicles. It will be the first step in assessing the current demand for charge points and is part of a wider programme to facilitate the Region in meeting its net zero targets in a bid to tackle climate change.
Working with Scottish Enterprise, we have just launched the Glasgow City Region Net Zero Business Support Fund where a total of £500,000 of new funding will be available to businesses across the Region. Eligible companies will be identified by Regional business advisors and applications appraised by Scottish Enterprise. The grant will allow companies to engage in Research and Development, and Innovation activities to improve existing or develop new products and processes that are greener and aid the transition to a low carbon economy. This of course supports the grand challenge of responding to the Climate Emergency as set out in the Regional Economic Strategy.
And of course, Glasgow City Region has been selected as one of three areas across the UK to share £100 million in funding for a new innovation and research accelerator centre, as part of the UK government's Levelling Up plans. We'll provide more information on this in the coming weeks.
We also begin the year with several new appointments within the Glasgow City Region PMO, with a Senior Economist in place and a new Programme Manager with extensive experience across Housing Retrofit, Electric Vehicle Charging and energy efficiency in commercial property. These roles will be fundamental to the delivery of our new Economic Strategy action plan. The lead for the Economies for Healthier Lives programme has also been appointed. This role will develop a project, supported by £347,000 of funding from the Health Foundation, to create an innovative new toolkit which will ensure that decisions made in the delivery of capital infrastructure projects focus on maximising benefits for better and more equal population health. Work will soon move forward with a variety of public engagement activities.
In the coming months we will see some exciting progress in our City Deal projects.
Construction will soon start on the first opening road bridge over the River Clyde, enhancing connections between Renfrewshire, Glasgow and West Dunbartonshire. The bridge build, being delivered by civil engineering specialists GRAHAM, is part of the Clyde Waterfront and Renfrew Riverside project led by Renfrewshire Council. It also includes a road from the bridge connecting into Scotland's manufacturing innovation district AMIDS and improved routes for walking and cycling. Creating jobs and generating vital work for local suppliers during the construction phase, the contractor is advertising all sub-contract and supplier work over £10,000 on Public Contracts Scotland. The project is also anticipated to bring more than 2,000 permanent and temporary roles as it helps to attract new waterfront developments, while also connecting communities to work, health, education and leisure.
We will also see the completion of the Glasgow Airport Investment Area project which is underpinning the delivery of AMIDS. Ocean Terminal in Inverclyde is set to complete in June. In Glasgow, work will soon start on the Partick – Govan bridge, further work will commence on the Avenues programme this year, and at Sighthill we'll see the completion of the new bridge over the M8.
In North Lanarkshire, work has now started at Muir Street in Motherwell to create a new transport hub at the railway station. The project will improve access to the station and create more space for buses and taxis, as well as environmental works to the area. The £2 million project will complement the improvement work currently being carried out by Scotrail at the station. The contractor, Balfour Beatty will provide work experience opportunities, a careers event and site visit, and contributions towards local community projects. The company has also committed to using local Small to Medium Sized companies (SMEs) for a proportion of materials and services and to involve a social enterprise in the project. Both projects are expected to be complete by July 2022.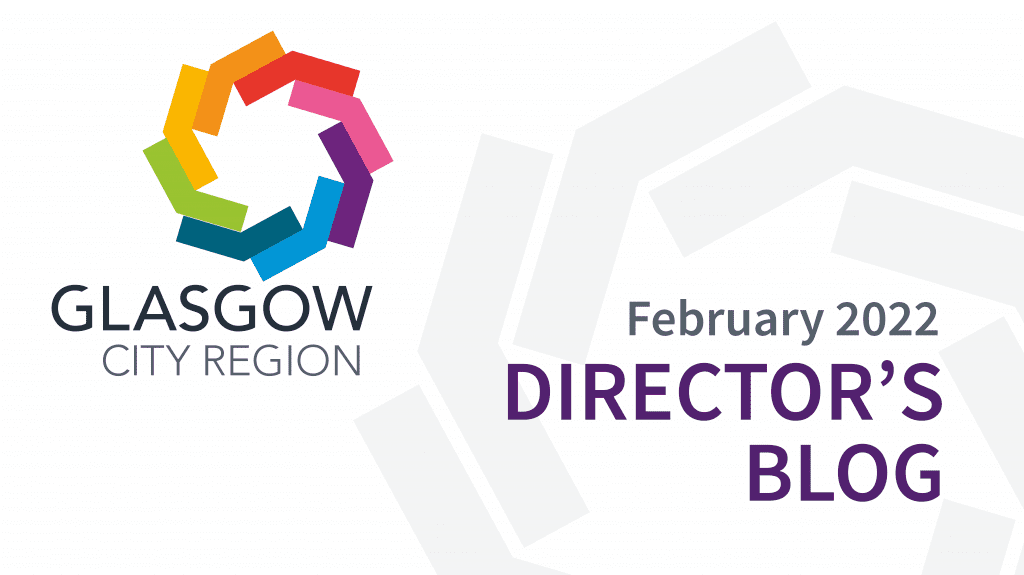 February 2, 2022