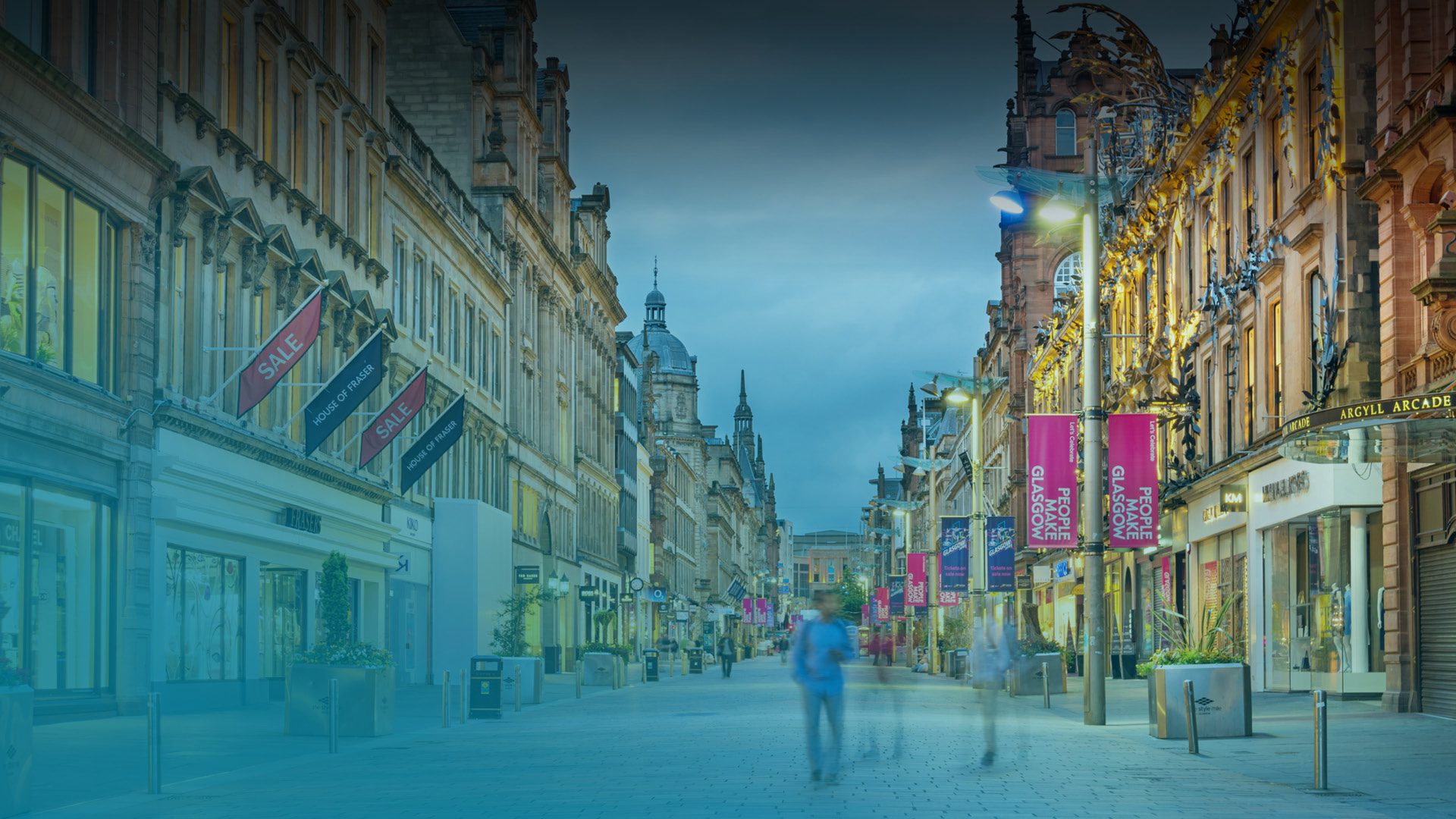 Supporting and growing business
Supporting and growing business
Glasgow City Region in Numbers
Home to almost 50,000 businesses supporting 855,000 jobs (2020), seals GCR as the biggest single economic Region in Scotland and the fourth largest amongst the UK Core City regions.
With over £85 billion of turnover produced by Regional enterprises, total economic production in Glasgow City Region, measured through Gross Value Added (GVA), was estimated as almost £43 billion in 2018. GCR is a major contributor to the Scottish and UK economies and is Scotland's Economic Powerhouse.
A strong, inclusive, competitive and outward-looking economy, sustaining growth and prosperity with every person and business reaching their full potential
Of all of the jobs within the Region 366,000 (43%) are in large businesses (over 250 employees) although they represent just 0.35% of the business stock.
Our business base is predominately made up of very small businesses – 87% employ less than 10 people and 10% employ between 10 and 49 people. The majority of all enterprises, 80%, are service based businesses, with almost 70% of all businesses being micro service-related enterprises.
Over the past 10 years, the number of micro businesses has grown. However, some of these are in the higher value sectors such as Information and Communication (74% growth) and Professional, Scientific and Technical (50% growth)
In comparison to other UK city regions, the growth of businesses over the last three years has been positive. However, when measured on a per capita basis (enterprises per 10,000 aged 16-64), at 412.2 GCR's rate is the lowest business base rate amongst comparable regions in the UK such as Manchester or Liverpool.