Work has now started on a City Deal project that will reinstate the historic crossing between Govan and Partick in Glasgow, and at the same time play a key role in the arc of development and regeneration taking place between the University of Glasgow at Gilmorehill and the Queen Elizabeth University Hospital.
The Govan – Partick Bridge project will see the construction of a new pedestrian/cycle bridge over the River Clyde between Water Row in Govan and Pointhouse Quay in Partick, reconnecting these historic Glasgow communities and expanding the city's active travel network. The project will support 143 construction jobs before completion in late 2023.
Jonathan Brown, Head of City Deal at Glasgow City Council, said: "The Govan – Partick Bridge is symbolic of what we're trying to achieve with City Deal funding – infrastructure that delivers economic, environmental and social benefits as it links to city communities and nationally significant economic and cultural centres."
The project will support 143 construction jobs before its completion in late 2023. Immediately beside the southern entrance to the bridge will be the first phase of the Water Row project, where City Deal support has completed the funding package, and where 92 homes, commercial space and new high-quality public space will be created.

The bridge will have a major impact on residents on both sides of the Clyde, as Deirdre Gaughan, local resident and chairperson of Central Govan Action Plan, says: "With the bridge we are seeing our aspirations coming to fruition – now, things are happening, and we are reconnected to the city. It's time to move on to achieve the other community priorities that will bring Govan up a level, and the bridge is going to help the area become a destination rather than a place people pass through – the opportunities, I think, are endless."
This case study was featured in the Region's Annual Performance Report (APR) 2022. View the full APR here.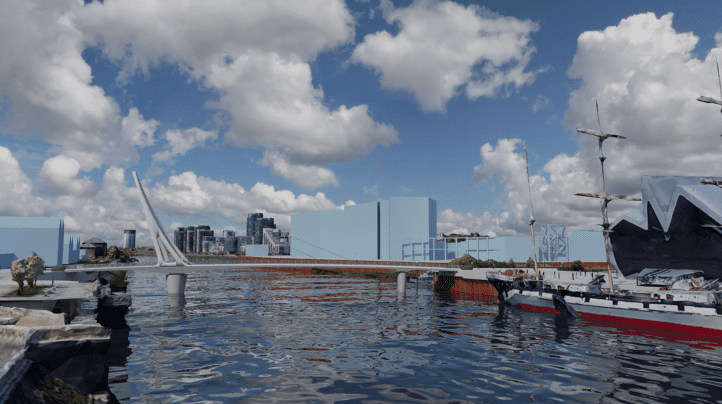 June 27, 2022