People are being invited to help shape plans to boost business in Bishopbriggs.
Views are sought on a potential Business Incubation Centre in the town – part of the Council's £34.88 million City Deal Place and Growth Programme for the area.
The aim is to examine options to provide affordable, flexible space to help local businesses begin, bloom and flourish – creating and retaining employment within Bishopbriggs and East Dunbartonshire.
Consultation is taking place between 21 February and 13 March 2022 to help establish local demand – visit www.eastdunbarton.gov.uk/businesscentreviews
If viable options can be established, the facility could potentially form part of the Bishopbriggs Town Centre Regeneration project element of the City Deal programme.
Councillor Andrew Polson, Joint Leader of the Council, said, "It's important that we understand what is required to support start-up and small businesses in the town. Not only could an incubation centre help to create and support employment, it could also allow new products and services to be made available locally."
Councillor Vaughan Moody, Joint Leader of the Council, added, "If you can spare 10 minutes, please visit the webpage – www.eastdunbarton.gov.uk/businesscentreviews – and let us know what you think is needed. Good quality, tailored accommodation for entrepreneurs and fledgling enterprises is essential to boost our economy, provide opportunities, and to attract and retain talent."
You can sign up for City Deal news alerts via the webpage www.eastdunbarton.gov.uk/city-deal-keep-me-posted
The City Deal project – in conjunction with Strathclyde Partnership for Transport and Glasgow City Council – will see an integrated approach to improve infrastructure within East Dunbartonshire and the north of Glasgow, with three main elements:
Bishopbriggs Town Centre Regeneration
Delivery of Phase 5 of the Bishopbriggs Relief Road and a Masterplan for Westerhill
Improvements to the A803 Route Corridor.
The UK and Scottish Governments are each providing £500 million in grant funding for the Glasgow City Region City Deal.
As part of the Bishopbriggs Town Centre Regeneration element, a Public Realm Plan consultation ran over the summer of 2021, with 750 people responding.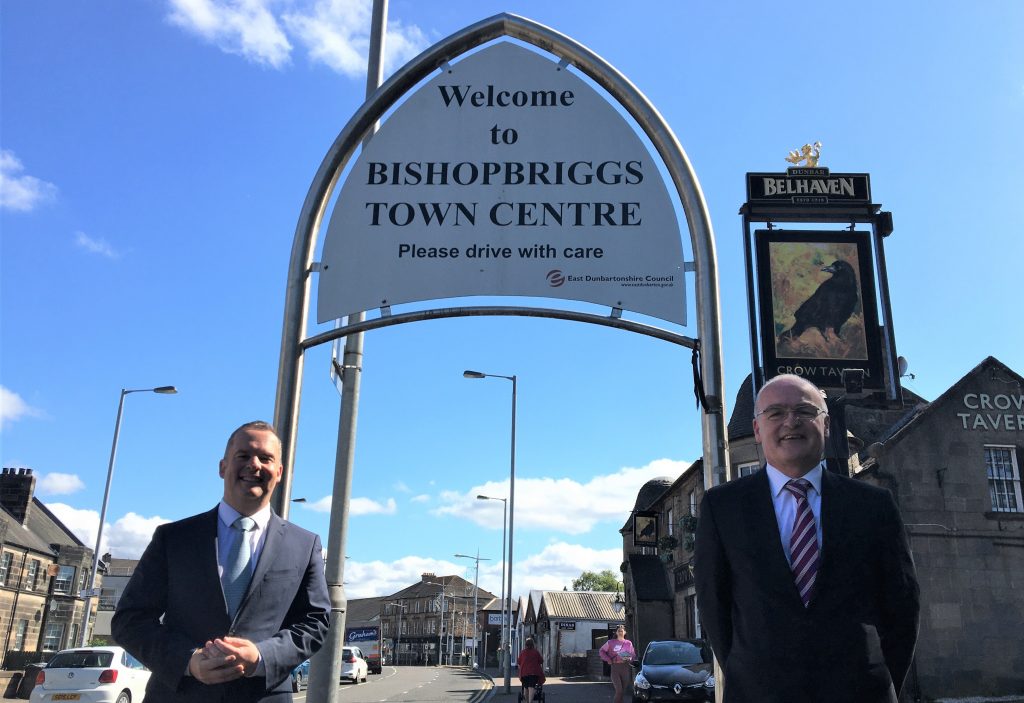 February 21, 2022