While the rationale for any Glasgow City Regional City Deal project is based on the economic, environmental and social benefits it will deliver, the forthcoming COP26 conference in the city later this year presents the opportunity to specifically highlight some of the environmental improvements that schemes will bring to the city and the City Region.
In Glasgow, perhaps the most obvious examples are the Avenues, the Metropolitan Glasgow Strategic Drainage Partnership (MGSDP) and the Smart Canal.
The Avenues
The Avenues – alongside the Sustrans-funded Avenues Plus programme – will deliver environmental benefits by encouraging active travel through the creation of a network (the biggest in the UK) of routes that make walking, wheeling, cycling and public transport more attractive between and around the city centre and surrounding neighbourhoods, and so emissions will be lowered.
In turn, this will reduce pollution and improve air quality.
The introduction of SMART technology and nature-based solutions in the Avenues programme is also key to its environmental success: the introduction of trees, rain gardens and the replacement of over 3,400 streetlights with LEDs will further reduce emissions, improve our air quality and help tackle the impacts of climate change.
The MGSDP
The MGSDP is delivering environmental benefits at 14 sites in Glasgow, increasing climate resilience by improving the quality of watercourses, creating new and enhanced greenspace that improve habitats and increased biodiversity and ecological potential.
These projects support the delivery and expansion of integrated infrastructure such as active travel routes which help to encourage a shift away from the private car which in turn helps to reduce carbon emissions and improve air quality.
Glasgow's Smart Canal
In a similar vein, Glasgow's Smart Canal – a first such scheme in Europe – will use the 18th century canal and 21st century technology to reduce flood risk (which is increasing as a result of climate change) in North Glasgow.
This will be done through a new digital surface water drainage system that uses advanced warning of heavy rainfall to trigger the lowering of water levels in the canal, enabling the drainage of excess surface water (up to 55,000 cubic metres) from local business and residential areas.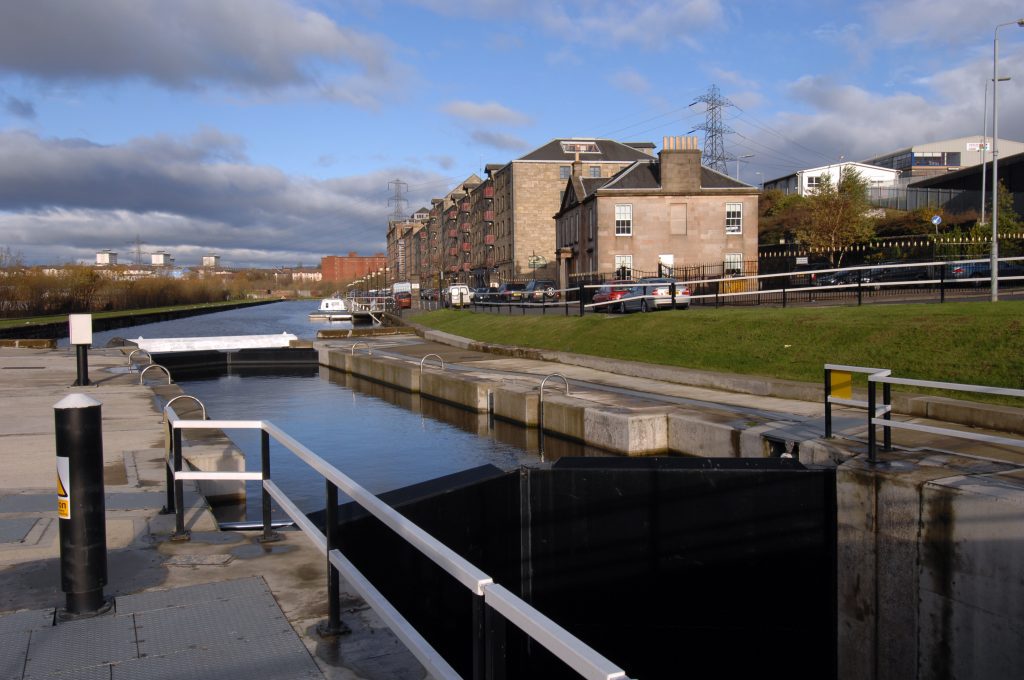 August 12, 2021