Office administrator Lauren Miller has secured a full-time position with the same company, R.J. McLeod, after completing her apprentice to receive an SVQ2 qualification in Business and Administration.
Her job as an office administrator now involves typing orders for the company's costing department, processing payments for subcontractors and updating subcontractors' insurances.
She said: "I was recruited by R.J. McLeod through the Garrowhill Surface Water Management contract.
"I live locally and it was exciting to be a part of something to make my neighbourhood a better place."
Lauren chose to stay on with the company after works on the Garrowhill site came to an end.
She added: "No day is the same. I take on new challenges and speak to new people on a daily basis.
"My skills have grown along with my responsibility too.
"Working full-time in a vibrant workplace has not only helped me to improve my current skills and gain new skills, it pushes me towards being the best possible version of myself."
For Scottish Apprenticeship Week 2022, City Deal contractor R.J. McLeod have pulled together stories from a number of their apprentices who are already seeing the long-term benefits of completing an apprenticeship position.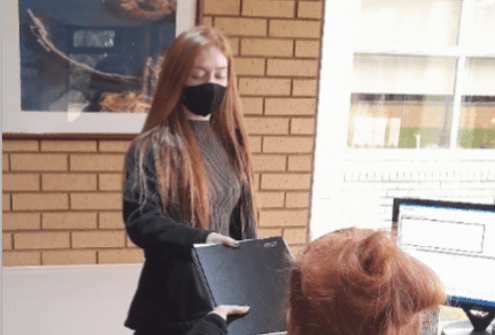 March 10, 2022