Plant yard administrator William Lloyd joined R.J. McLeod as an apprentice last year working on flood mitigation work in the north-west of the city.
Following on from his apprenticeship, he has been taken on in a permanent full-time position.
He said: "As a result of my apprenticeship, I have moved on to a permanent position with the company and my training on the job is continuing.
"I am really enjoying it. I enjoy learning new things about the company as time goes on."
His current position in R.J. McLeod's plant yard involves dealing with a range of activities, including the company's cars, vans, crew buses and MOTs.
William continued: "It is a great company with some great people.
"When I started my apprenticeship I had no idea I would end up helping to run R.J. McLeod's plant yard. My apprenticeship opened that door for me and I am now supporting on sites.
"It's fulfilling work and I found a career that I enjoy."
For Scottish Apprenticeship Week 2022, City Deal contractor R.J. McLeod have pulled together stories from a number of their apprentices who are already seeing the long-term benefits of completing an apprenticeship position.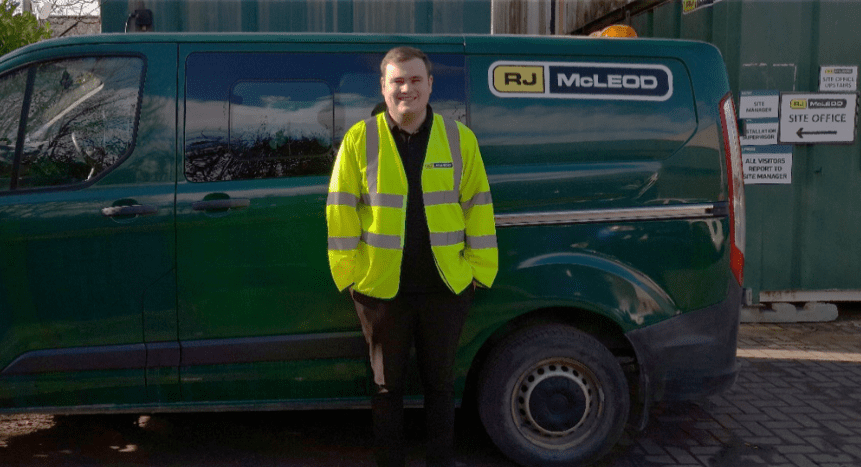 March 11, 2022