Apprentice joiner Nicholas Young joined R.J. McLeod as an apprentice in 2018 after writing to the site manager of the City Deal funded White Cart Flood Prevention Scheme site.
He has since been involved with further flood mitigation work across Glasgow, and will complete his apprenticeship this year to become a full-time joiner.
Talking about joining the company, he said: "I saw an R.J. McLeod site and wrote to the site manager of that site.
"I was still in school and had decided I wanted to work in the construction industry."
Throughout the apprenticeship, Nicholas has learned about health and safety, all types of civil engineering operations, as well as learning about flood mitigation techniques and the impacts of climate change on the urban environment.
Nicholas said: "After nearly 4 years now on R.J. McLeod sites I am prepared to sit my trades test in the near future.
"Once I pass, I will be a full time served joiner, and thanks to that, I'll have a job for life."
For Scottish Apprenticeship Week 2022, City Deal contractor R.J. McLeod have pulled together stories from a number of their apprentices who are already seeing the long-term benefits of completing an apprenticeship position.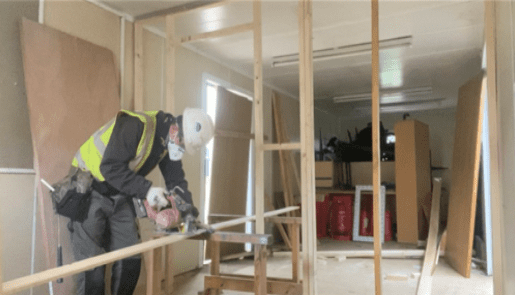 March 10, 2022