Plans for a new road access junction and active travel facilities on the A8/M8 between Mossend and Newhouse have been approved by Glasgow City Region.
North Lanarkshire Council has developed the plans as part of a strategy to improve access to jobs at Eurocentral, Newhouse and Mossend and encourage investment in key economic sites north and south of the A8 at Orchard Farm, including the Mossend International Railfreight Park.
The project would see a new four-arm roundabout junction on the A8 at Orchard Farm, 0.45km of access road from the roundabout to the bridge over the M8, and 10km of footway and cycle paths alongside the local road network linking Eurocentral and Newhouse to surrounding communities and rail stations at Bellshill, Holytown and Whifflet.
In addition, there would also be new lighting, drainage, landscaping and improvements to 1km of existing shared use paths to increase safety.
The overall project cost is £6,478,521 with the UK Government and Scottish Government providing £2,785,756 each to the overall project through Glasgow City Region (GCR) with £906,990 from the council. The Mossend International Railfreight Partnership will also contribute £3 million towards the project.
"Our plans will unlock access to key sites along the A8 and M8, helping to bring new investment from business and industry looking to locate here," said Council Leader Jim Logue.
"Active travel routes will allow more people from surrounding communities to take up jobs at Eurocentral, Mossend and Newhouse, while the roundabout and access road will create new opportunities for private sector investment.
"The project also supports the Clyde Green Freeport bid, which involves public and private partners establishing an enterprise zone with rail, sea and air transport that delivers significant economic and net zero carbon benefits."
UK Government Minister for Scotland Malcolm Offord said:
"These vital transport infrastructure improvements will improve access to jobs and encourage further investment in key sites important to the region's economy. 
"The UK Government is spending more than £2 billion levelling up communities across Scotland, including investing £523m in the Glasgow City Region Deal."
Scottish Government Business Minister Ivan McKee said:
"I welcome progress on ensuring better access to businesses, which will encourage local investment, as well as the promotion of active travel.
"Scottish Government funding worth £2.8 million can help boost the region's economy in line with our goals in the National Strategy for Economic Transformation."
The plans set out in an Outline Business Case were approved by GCR Cabinet on 30 August. The plans will be developed further and a Full Business Case for the Orchard Farm roundabout presented to GCR early next year. Subject to this being approved, work is due to start on site in 2023/24 with the roundabout is expected to be open later in 2024. Through Glasgow City Region (GCR), the UK Government and Scottish Government are contributing £946,000 each to the roundabout project and the council is providing £308,000.
A Full Business Case for the active travel routes is expected to be presented to GCR in early 2024 and, subject to approvals, open in 2025. The final costs of this element of the overall project are being finalised but is expected to be £4,278,502 with the UK and Scottish governments providing £1,839,756 each and North Lanarkshire Council contributing £598,990.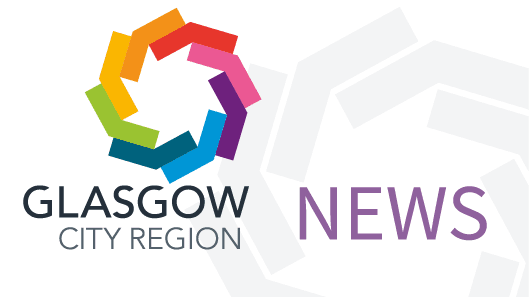 October 25, 2022