The Greenlaw Works in Newton Mearns, a £5 million workspace developed by East Renfrewshire Council as part of the Glasgow City Region City Deal, was officially opened on 16 February at an event attended by UK and Scottish Government Ministers.
Created in response to a local demand for high quality, flexible office accommodation, the centre is already delivering on its goals to stimulate economic growth and create businesses and employment opportunities. Since opening in September 2022, 75% of the floorspace is now occupied by 26 businesses from a diverse range of sectors including finance, law, architecture, marketing and logistics.
East Renfrewshire Council Leader Owen O'Donnell was joined by Lord Offord of Garvel, Parliamentary Under Secretary of State for Scotland and Tom Arthur MSP, the Scottish Government's Minister for Public Finance, Planning and Community Wealth, and the local business community to mark the building's official opening.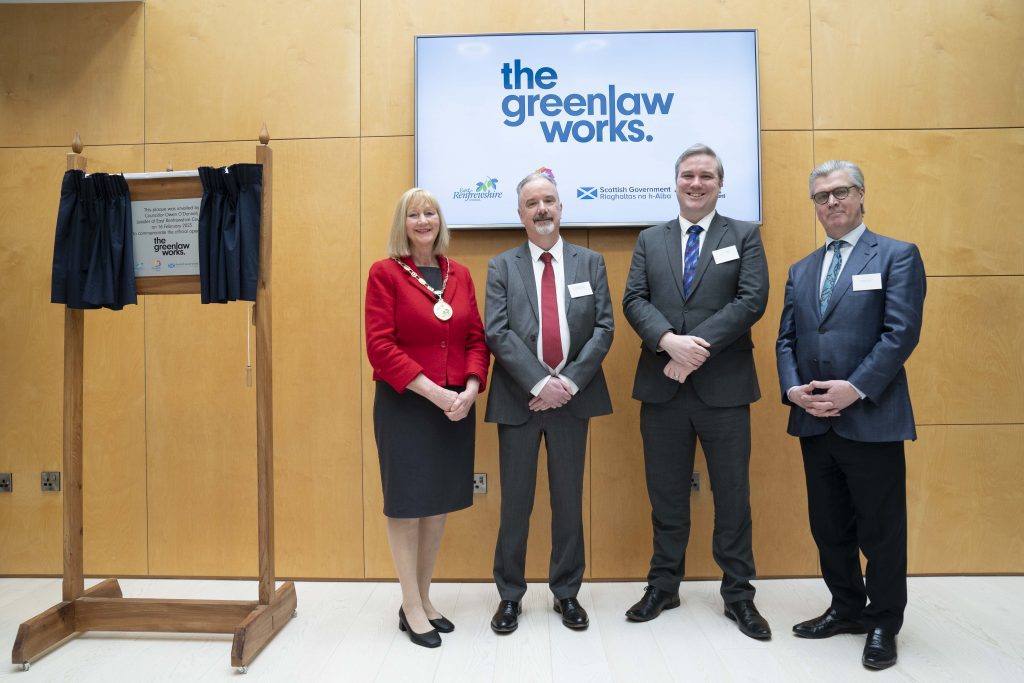 Councillor O'Donnell said: "It's been fantastic to meet some of the business owners based at The Greenlaw Works and hear about how this flexible, contemporary workspace is helping to support their companies to develop and grow.
"This Glasgow City Region City Deal project was made possible thanks to the support of both UK and Scottish Governments and I thank them for joining us in marking the official opening of the building."
UK Government Minister for Scotland Malcolm Offord said: "It's fantastic to see the positive impact of The Greenlaw Works on the local area.
"The fact that the office space is almost entirely filled in only a few months shows the need for this kind of facility. The 26 businesses who have already moved in will contribute greatly towards growing the economy in East Renfrewshire, creating all-important employment opportunities.
"It's projects like this that highlight the importance of the Glasgow City Region Deal, ploughing investment into the sectors in greatest need for the good of the local community."
Community Wealth Minister Tom Arthur said: "This new office space will help support local companies as they scale up and develop while creating valuable new jobs.
"We want to see more businesses coming to East Renfrewshire as we build a more prosperous economy as part of the Glasgow City Region City Deal."
Anthony Wallace owner of The Building Law Practice, based at The Greenlaw Works, said: "It's a very attractive environment and fulfils a real unmet business need in the market. Most landlords aren't interested in letting Grade A office space in smaller units to suit businesses like our own.
"This is a real triumph for the Council who are to be congratulated for their vision, foresight and sophisticated understanding of the aspirations and needs of small businesses. It gives us a great platform to grow in East Renfrewshire."
Damian Pacitti, owner of Speedy Freight Glasgow, based at The Greenlaw Works, said: "We run a 24-hour business and need access to an agile, flexible workspace – The Greenlaw Works provides that for us. It's a great place to work – we have lots of natural daylight and transport links are excellent."
Featuring an impressive central atrium, the 20,000 sq.ft building comprises 35 office suites, meeting rooms, breakout areas and a co-working lounge with a Business Gateway presence onsite.
Located in Newton Mearns, 20 mins from Glasgow and adjacent to the M77 junction 4, businesses based at The Greenlaw Works have access to ample parking, cycle racks and a range of shops, restaurants and a hotel within Greenlaw Village.
The facility was completed and due to open in Spring 2020 but remained temporarily closed due to the global pandemic, with the car park serving as a Covid testing centre until last year.
As part of the £44 million Glasgow City Region City Deal investment in East Renfrewshire, plans are under way to improve transport links between Barrhead, Newton Mearns and the M77, create a new train station in Barrhead and enhance tourism at Dams to Darnley Country Park.
The Glasgow City Region City Deal is a £1.13billion partnership between eight local authorities, the Scottish Government and the UK Government. It includes 27 projects, 21 of them major infrastructure schemes. These will drive economic growth across the City Region and create 15,000 construction jobs while work is underway and 29,000 jobs when work is finished.
Businesses interested in office space at The Greenlaw Works should contact thegreenlawworks@eastrenfrewshire.gov.uk for more information or visit https://www.eastrenfrewshire.gov.uk/the-greenlaw-works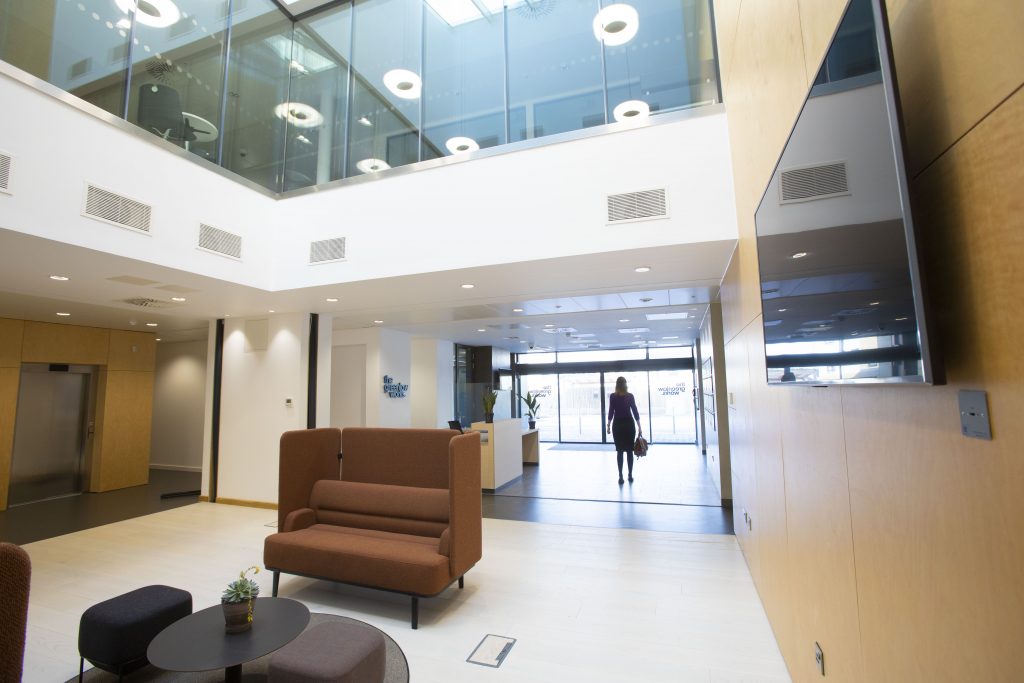 February 16, 2023