Last month we submitted the Region's bid for a Green Freeport together with a number of public and private sector partners, including Glasgow Airport, Mossend International Railfreight Park and Clydeport.
The Clyde Green Freeport is one of five regional bids for one of two Green Freeports in Scotland.
We really do believe Glasgow City Region has the most compelling case for Green Freeport status.
Not only does Glasgow City Region have the greatest evidenced economic need for a Green Freeport but it would also generate the largest impact on the wider Scottish and UK economies.
We are Scotland's economic powerhouse, a base to one third of the nation's population, jobs and businesses. The Region has a proven track record of successful delivery, including managing one of the largest City Deals in the UK and as recent host to COP26. And we have unrivalled connectivity across the UK and beyond.
Our ambitious proposal will create up to 30,000 new jobs, (and up to 45,000 if including construction jobs), attract £2.5 billion of capital investment and transform nearly 600 hectares of vacant, derelict, and underdeveloped land in key locations. It will provide an £18 billion uplift in the Region's GVA.
The Clyde Green Freeport will tackle the Region's greatest economic challenges – increasing productivity and generating more inclusive growth.
This will be achieved through fast-tracking our world-class innovation economy boosting investment in Research and Development and vitally creating tens of thousands of jobs in communities across the Region that need it most.
In fact, almost 40% of Scotland's SIMD areas are within the Clyde Green Freeport area.
Our bid is multimodal, covering air, sea and rail, and will further unlock global trade, doubling capacity to take products from across Scotland to the rest of the UK, Europe and beyond.
We are proud to use the Clyde in our proposed Green Freeport name because for centuries there have been industry, global trading and innovation on the Clyde. Even today the Region's three world-class innovation districts are all based on the banks of the river.
Central to the Clyde Green Freeport bid is a bold decarbonisation plan which would accelerate the Scottish and UK Governments' net zero ambitions. The Clyde Green Freeport will achieve net zero by 2040 and includes a new district heating system; waste to energy projects; renewable energy generation and projects to roll out green fuel for air, rail, road and sea transport within industries which have been dominated by carbon – including a new £1 billion hydrogen plant which could fuel 25% of Scotland's HGVs.
We really do have everything in place to deliver a globally successful green freeport for our Region, our residents and businesses, Scotland and the UK.
The UK and Scottish Governments will be reporting back in the summer on the two successful Green Freeports, and we hope to be one of them.
Our bid has already attracted support from many key people, businesses and organisations based or operating within Glasgow City Region including Caterpillar, Malcolm Group, SP Energy Networks, the Universities of Glasgow and Strathclyde, Morrison Construction and Loganair.
We want everyone to champion our bid and show your support. Follow the @ClydeGreenFP twitter and LinkedIn channels and tell us why you support a Clyde Green Freeport.
You can view the short film about our bid here.
I wanted to also mention the findings from Screen Scotland's recent independent report on the economic value of Scotland's film and TV industries.
Unsurprisingly Glasgow is Scotland's leading centre of economic activity within the screen sector – accounting for 45% of the overall direct employment and 49% of direct GVA. The study recognises that film and TV is a key and a growing industry for our Region, contributing more than £265 million to Glasgow and the wider West Central Scotland's economy, and creating more than 4,500 jobs.
We are fortunate to have both BBC Scotland and STV headquartered in Glasgow, and of course the Channel 4 Creative Hub, one of two across the UK, based in the Merchant City. Public service broadcasters are vital to the Scottish screen sector's continued good health, particularly the publicly owned BBC and Channel 4. Between them the BBC and Channel 4 accounted for 87% all Public Service Broadcaster expenditure in Scotland in 2019.
Beyond the national broadcasters, there is an extensive network of specialised independent production companies, creating content of all types for the Scottish, UK and international markets. There is also an extensive wider supply chain including equipment, transport, catering and accommodation so the economic benefits really are extensive.
Last month I had the opportunity to visit the emerging major £11.9 million film and TV studio at the Kelvin Hall which is being established through a retrofit of the existing building. This is set to deliver a huge boost to the city's dynamic screen and creative sectors. BBC Studioworks, a commercial subsidiary of the BBC that provides studios and post-production services to the TV industry, will operate the new 10,500 sq. ft. facility which will become the Scottish hub for major TV broadcasters and production companies and will house a wide array of entertainment shows across multiple genres. This will help meet the growing demand for TV shows in Scotland when it opens in Autumn 2022, providing studio space and post-production services to companies including the BBC, ITV, STV, Sky, Channel 4 and Netflix.
It is fantastic to see the continual growth of this exciting sector, which is a natural match with Glasgow's creative edge and burgeoning tech and innovation economy. We need to do all we can to support and encourage its continued success.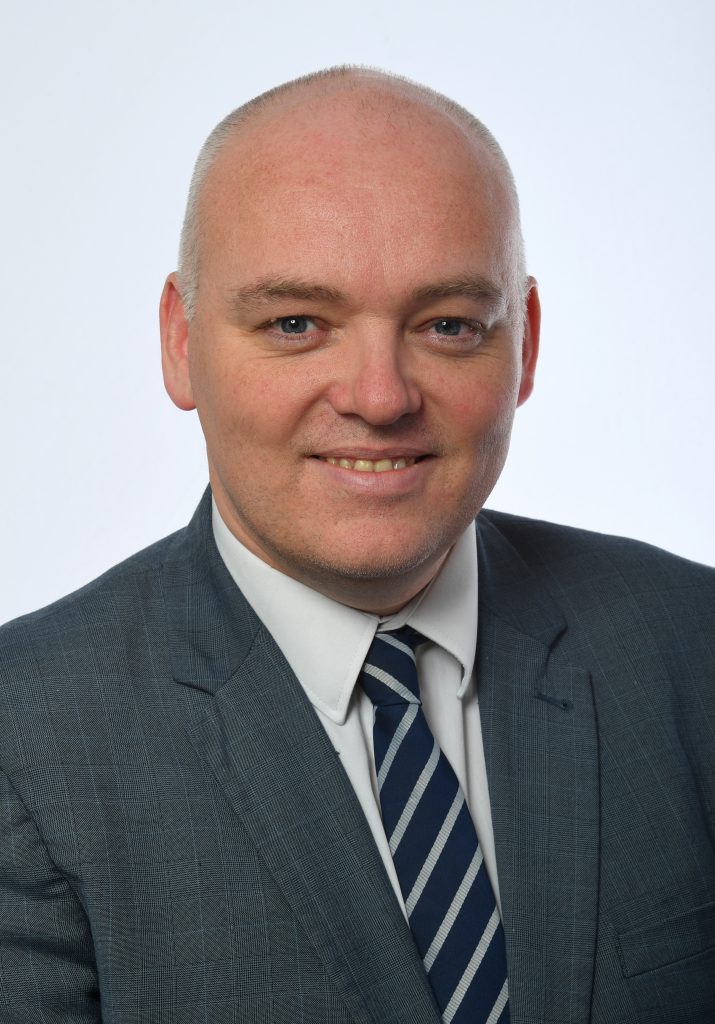 July 4, 2022