Work has started on building Scotland's first 'fifth generation' heating network at the country's manufacturing innovation district in Renfrewshire.
Scottish Government Cabinet Secretary for Finance and the Economy Kate Forbes was at the Advanced Manufacturing Innovation District Scotland (AMIDS) as the first pipes of the renewable energy network were lowered into position.
Producing 90% less carbon emissions than traditional gas boilers, the highly sustainable system will provide heating and hot water to the major manufacturers and research centres based at AMIDS.
It works by directing water normally headed for the White Cart river into a new energy centre being built at a Scottish Water site in Paisley.
There, low temperature heat is extracted then distributed through 3.7kilometres of underground pipes, before being upgraded by low carbon heat pumps into heating and hot water at each of the district businesses.
This includes supplying the National Manufacturing Institute Scotland (NMIS) operated by the University of Strathclyde and the Medicines Manufacturing Innovation Centre, CPI, two major research and development facilities opening next year.
The £7.1million project is being funded by Renfrewshire Council and by the Scottish Government's Low Carbon Infrastructure Transition Programme.
Scottish Government Cabinet Secretary for Finance and the Economy Kate Forbes said: "It's great to see this incredibly beneficial and positive work being carried forward. The Scottish Government has set ambitious targets for net zero and it's great to see local authorities drive improvement in this important area of work."
Installing the new network will offer another reason for advanced manufacturing companies to choose to locate to AMIDS, the district also confirmed as the home of the NMIS Metallics Research Centre with Boeing, delivering an £11.8million R&D project part-funded by Scottish Enterprise.
Renfrewshire Council Leader Iain Nicolson said: "AMIDS acts as a magnet for advanced manufacturing companies to locate to Scotland and tap into the incredible innovation and skills expertise at the research centres based here, so it's fitting that a place of innovation will be served by this innovative low carbon heating system.
"Not only will it provide a cost-effective, green option for the businesses it serves, it will demonstrate the potential of the technology for others to follow suit and supports our pledge in Renfrewshire to be carbon neutral by 2030."
Renewable engineering experts FES Energy secured the contract to complete the network, which is being future-proofed with the potential to extend to supply nearby businesses.
During the 12-month project, FES Energy are delivering a wide range of local benefits, including supporting two Modern Apprentices and recruiting staff who are currently unemployed.
Charlie Easton, FES Support Services Director said: "FES Energy are delighted to support Renfrewshire Council in their long-term vision for the Advanced Manufacturing Innovation District Scotland. This ground-breaking low carbon heating network will assist in providing an innovative energy infrastructure foundation to build upon in the future. The FES Group are committed to supporting Scotland's decarbonisation targets whilst delivering this sustainable renewable energy project for the community."
Alan Scott, Scottish Water's Finance director, said: "There is absolutely no doubt that impressive projects which deliver low carbon technology solutions like this are the future. That future is a sustainable one where value from waste is recognised and reused to the benefit of many, and where we are working to reduce emissions to achieve our collective net zero ambitions.
"We treat and recycle more than 1 billion litres of waste water a day across the country. Using innovative approaches to extract and use energy from treatment processes and infrastructure to be converted into low carbon heat shows what can be done. We're delighted to be part of this scheme and look forward to getting involved in other opportunities to maximise the value from Scotland's waste water."
Sarah Jardine, Chief Operating Officer, National Manufacturing Institute Scotland said: "A key focus for the National Manufacturing Institute Scotland along with the University of Strathclyde is helping achieve a net-zero future for manufacturing and wider supply chains. We're excited that our new headquarters will be served by this ground-breaking low carbon heating technology allowing us to reduce our own carbon footprint while demonstrating its potential to other users."
John Arthur, Director of the Medicines Manufacturing Innovation Centre, CPI, said: "As well as supporting our partners with their clean technology innovations, at CPI we're employing sustainable practices within our infrastructure so we can lead the manufacturing industry towards making changes to reduce climate degradation. This scheme is a fantastic example of how sustainable business and government investment can lead to a greener future for all."
Detailed work to develop the concept and secure funding has been taking place over the last two years, Buro Happold leading its design with incredible support from Scottish Water Horizons, Scottish Enterprise, Scottish Futures Trust and Zero Waste Scotland.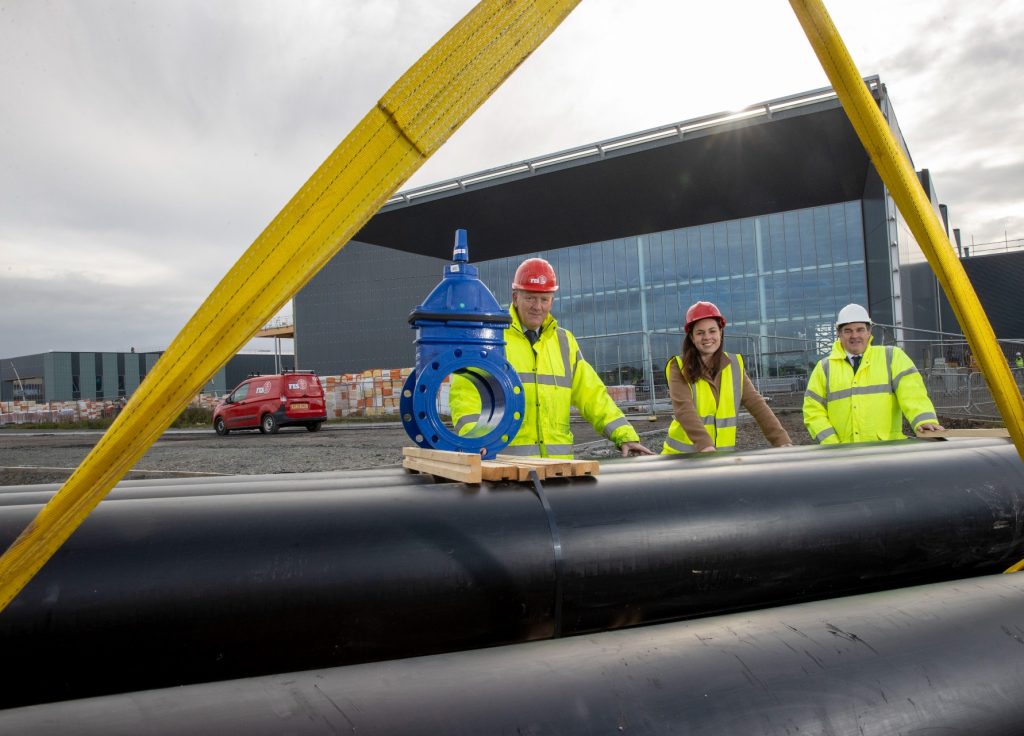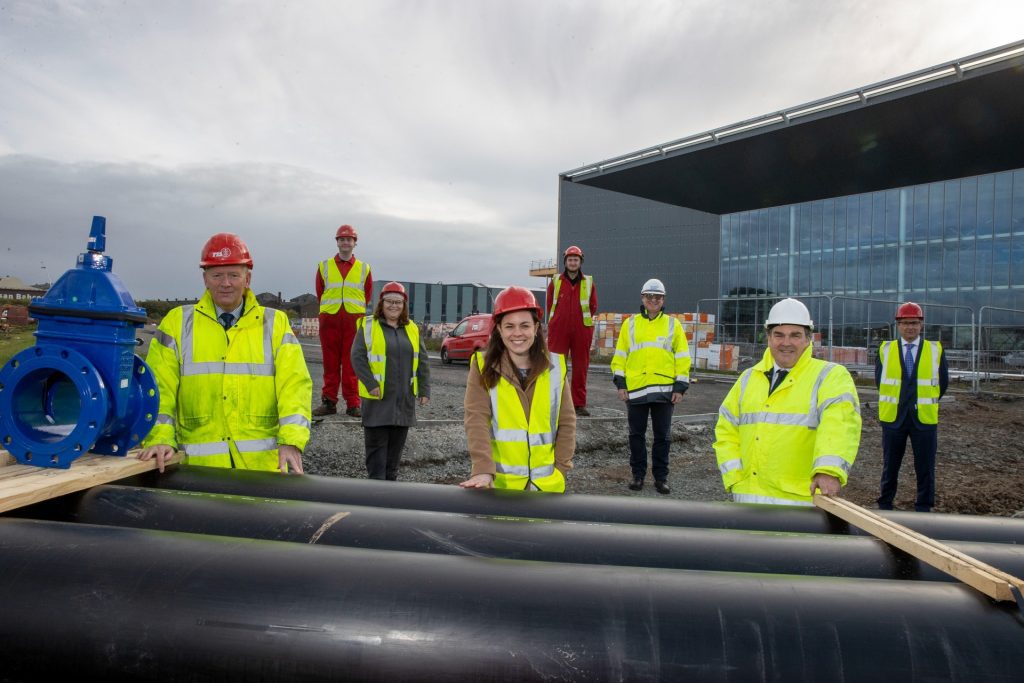 October 21, 2021