Glasgow's Smart Canal – a pioneering digital surface water drainage system that works to mitigate flood risk and unlock development potential in the north of the city, has completed a hat trick of award wins, most recently scooping the Greatest Contribution to Scotland accolade at the Scottish Civil Engineering Awards, organised by ICE Scotland and CECA Scotland.
This achievement follows previous award successes earlier this year, with the project chosen as the Best Innovation/Demand Management Initiative at the APSE Public Service Excellence Awards; and the Water Industry Awards declaring Smart Canal as the Sustainable Drainage & Flood Management Initiative of the Year.
Glasgow's Smart Canal combines the traditional Forth and Clyde canal infrastructure with modern technology to dynamically manage its water levels, providing a drainage system that helps with significant rainfall events. This innovative technology reduces the likelihood of localised flooding, opening up regeneration opportunities across five key development sites in the surrounding area.
More formally known as the North Glasgow Integrated Water Management System (NGIWMS), the drainage system uses sensor and predictive technology to provide early warning of wet weather before moving excess rainfall into stretches of the canal. Glasgow's Smart Canal has created 55,000 cubic metres of extra capacity for floodwater, which is the equivalent of 22 Olympic swimming pools.
Councillor Susan Aitken, Leader of Glasgow City Council and Chair of the Glasgow City Region City Deal Cabinet, said: "Glasgow's Smart Canal uses cutting-edge technology to effectively manage surface water which enables the building of new homes and businesses on land that historically has been unfit for development. It is very exciting to see such smart technology in operation in Glasgow – one of very few examples in the world – and I am delighted that this ground-breaking project which will play a key role in the continued regeneration of Glasgow's Canal and the north of the city has been recognised by peers and industry experts for its innovation and excellence."
The £17m project, has been delivered by the council alongside Scottish Water and Scottish Canals through the Glasgow City Deal backed Metropolitan Glasgow Strategic Drainage Partnership (MGSDP). The wider project also benefitted from ERDF grant funding via Scotland's 8th City – the Smart City and Green Infrastructure Intervention programmes.
A short animation showing how the Smart Canal works can be found here.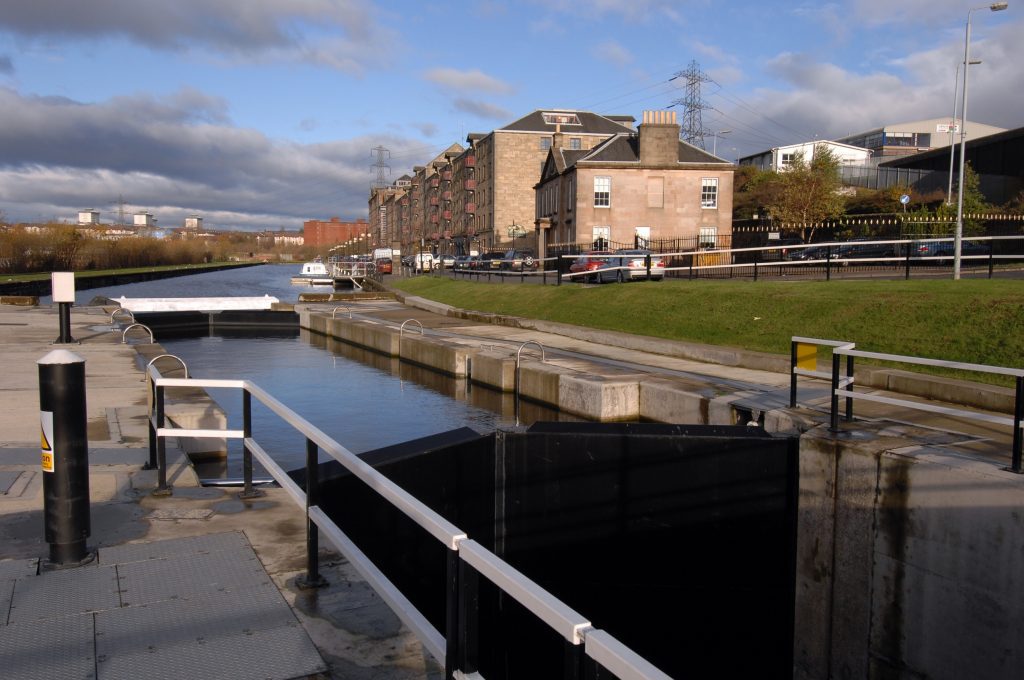 October 5, 2021