Today's announcement by the UK Government Department for Science, Innovation and Technology confirms Glasgow's share of £100 million Levelling Up funding for 11 ambitious local projects to further accelerate the Region's booming innovation economy.
A local partnership of business, public sector and academic institutions led on selecting the project proposals to go forward, working closely with Innovate UK.
Glasgow's Innovation Accelerator (IA) projects will address local economic challenges as well as national and global societal and environmental issues.
With the project selection phase now completed, the IA Programme projects will formally commence this Spring once they have undergone Innovate UKs normal due diligence checks ahead of formal grant offer letters being issued.
Speaking on behalf of the eight local councils, Susan Aitken, Chair of the Glasgow City Region Cabinet and Glasgow City Council Leader said:
"The scale of Glasgow City Region's innovation economy already ranks it as a location of Scottish, UK and international significance. And our recent selection by the UK Government to be one of three UK pilot Innovation Accelerators is affirmation of this.
"The IA programme will support the Region's key economic aims of increasing productivity, delivering inclusive growth and achieving net zero. It will create new jobs at all levels and grow the number of successful businesses. Vitally, through leveraging extensive private sector investment and building on our growing international profile it can turbo charge our innovation economy to the next level."
With a remarkable history rooted in industry and innovation Glasgow City Region is home to world-leading science and technology expertise. A runner-up for the European Capital of Innovation Award, the Region benefits from commercial advantages in nanotech, fintech, life sciences, digital media, energy and advanced manufacturing. And it is a global capital for the space and satellite industry. Sectors are well served by the Region's strong technology platform, wide skills base and significantly lower labour costs than London.
The Region is also home to three world-class Innovation Districts clustered in a corridor along the River Clyde, five Innovation Centres, four Catapults and three Public Sector Research Establishments.
The pilot UK Innovation Accelerator Programme will provide funding shared across three UK city regions to support a range of transformative Research and Development projects and accelerate the growth of the three high-potential innovation clusters around Glasgow, Manchester and West Midlands. 
Minister of State for Science Research & Innovation at DSIT George Freeman said:
"Through Record investment in our UK science, technology & innovation sectors, the Innovation Economy is creating new career opportunities in the campuses, clusters & companies of tomorrow.
"That's why UKRI is putting clusters at the heart of its £25bn budget up to 2025, and why our £100m Innovation Accelerator Program provides £33m each to 3 emerging clusters to attract industrial co-investmentand become major, globally competitive centres for research and innovation.
"The Glasgow Cluster is becoming a world class hub of R+D in satellite manufacturing, net-zero manufacturing, life sciences, digital design & photonics, Quantum and associated technologies.
"I'm delighted that local leaders have come together to use our £33m to launch such exciting programs with industry & Universities in this exciting area."
Local business leaders are central to the Innovation Accelerator partnership.
John Howie, Chief Corporate Affairs Officer at Babcock International Group and Chair of the Glasgow City Region Innovation Accelerator Partnership said:
"The Innovation Accelerator programme will generate extensive private sector investment for Glasgow City Region on the back of public funding, focused in key growth innovation sectors including advanced manufacturing, space, and precision medicine.
"I'm proud of the strong partnership we have in the Region which shows how collaboration between industry, our world-leading universities and a supportive public sector can maximise growth in our innovation and entrepreneurial economy. This is good news for Glasgow City Region and we will be delivering further good news for Scotland and the UK throughout this programme."
Professor Sir Jim McDonald, Principal and Vice-Chancellor of the University of Strathclyde, said:
"As a leading international technological university with a long-standing reputation as a hub for research and innovation, Strathclyde works closely with government, industry and academia to maximum effect – as evidenced through our leading roles in Glasgow City Innovation District and the Advanced Manufacturing Innovation District Scotland.
"The Glasgow City Region has been transformed by research and innovation in recent years and this substantial funding package through the Glasgow Innovation Accelerator will support a portfolio of projects in a range of key industrial sectors across the region. These projects will provide a further boost to growing jobs, skills and the economy helping to ensure that the Glasgow City Region delivers inclusive opportunities for our citizens and that Glasgow remains Scotland's economic powerhouse and one of the most important centres of research, development and innovation in the UK."
Uzma Khan, Vice Principal – Economic Development and Innovation at the University of Glasgow, said:
"I'm delighted that the UK Government has chosen to invest in Glasgow to support innovation and R&D. A significant amount of this investment will be linked to the University of Glasgow. It's a hugely exciting development for Glasgow City Region and one which will catalyse further research, development and innovation in our key sectors delivering benefits for the whole region and our communities.
"Through the Glasgow Riverside Innovation District, this significant investment will draw on the University of Glasgow's world-leading research, global reach and strong civic mission to make Glasgow one of the most innovative economies in the UK. By working in close partnership with industry, government, academia and our communities, we will ensure that we create the jobs, wealth and the skills pipeline needed to create productive and thriving places."
Further details on the programme and projects will be released when the programme formally kicks off in mid-May.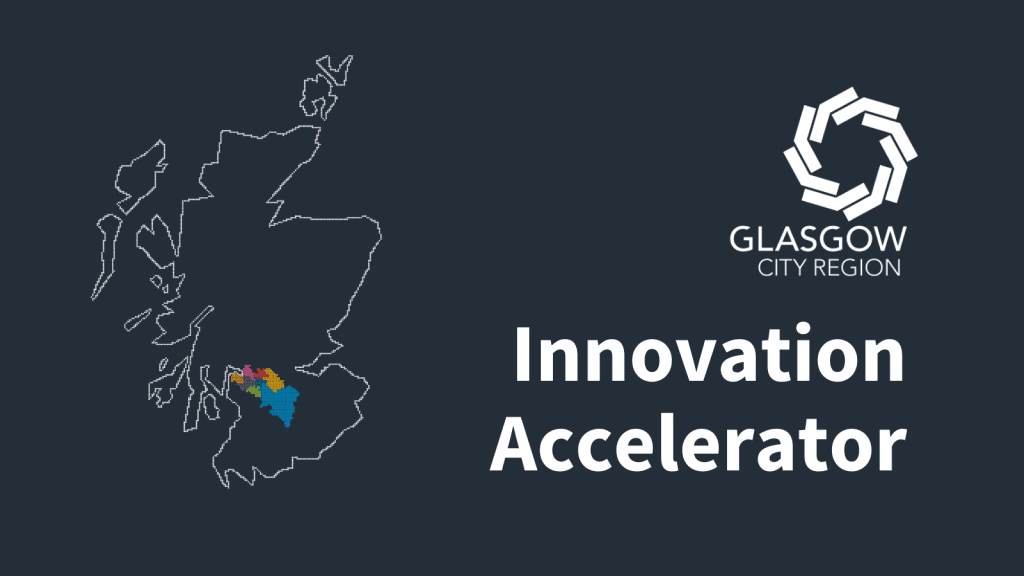 Glasgow City Region Innovation Accelerator Projects
With the project selection phase now completed, the IA Programme projects will formally commence this Spring once they have undergone Innovate UKs normal due diligence checks ahead of formal grant offer letters being issued.
Fusing a future from Glasgow's Proud Heritage: Schedule Guaranteed High-Integrity Structures for a Secure, Safe and Resilient Transition to Net Zero: Will accelerate the adoption of automated in-process ultrasonic inspection during welding and additive manufacturing to deliver high-integrity structures right, first time, every time. It will develop three large-scale, reconfigurable, manufacturing test-beds for multiple Glasgow based industrial collaborators across various business sectors. In parallel, an educational and STEM outreach offering will recruit and train the next-generation of sensor-enabled automation engineers, addressing the significant current skills gap affecting these industries. Regional partners include Babcock International Group, Altrad Babcock, BAE Systems and Malin Group and wider supply chain partners include PEAK NDT and KUKA Robotics.
ReMake Glasgow: creating the leading circular manufacturing hub: The ReMake Glasgow project led by The University of Strathclyde operated National Manufacturing Institute Scotland (NMIS) will create a pipeline of highly skilled green jobs and reduce waste and carbon emissions. A first-of-its-kind national ReMake hub will be based within the Digital Factory at the new NMIS HQ opening later this year. It will support manufacturers to embrace the circular economy and extend the life of their products and systems through value retention approaches including remanufacturing refurbishing, repairing and direct reuse. This will be achieved by using disruptive technology, innovation support, and digital infrastructure that provides traceability of emissions and faster certification routes. Currently only 1.9% of UK manufactured products incorporate any value retention process despite their vast environmental, economic, and social benefits. The project consortium includes global manufacturing giants Boeing, BA Maintenance Glasgow, SSE renewables, Baker Hughes Howden and ATS Global.
Data-driven design and manufacturing CoLAB (D3M_CoLAB): The D3M_CoLAB project combines the industry-focused data and design teams at the National Manufacturing Institute Scotland (NMIS) Digital Factory with researchers and students in the University of Strathclyde's Industrial Informatics Cluster (IIC). They will develop a hub to provide manufacturers with advanced data analytics capability to improve their design, decision making, and operational effectiveness, ultimately making them more productive and competitive. It will place the Glasgow City Region at the forefront of smart manufacturing by delivering skills and graduate placement programmes, collaborative support from NMIS and ICC experts and innovative technology vendors. The programme will allow companies to safely explore ideas to drive forward data-driven transformation within their businesses by enabling them to replicate their physical and digital infrastructure without impacting daily business operations. Project partners include Babcock, BAE systems, Infor and Anaconda.
Stratellite – Transforming space and photonics manufacturing: Led by the Lightweight Manufacturing Centre, part of the National Manufacturing Institute Scotland, which is operated by the University of Strathclyde, Stratellite will develop a flexible space and photonics manufacturing facility in conjunction with the Glasgow site of Thales UK. The partnership will deliver a combined manufacturing engineering and testing facility, fully supported by a collaboration space that helps the workforce of today and tomorrow advance their skills in data-driven manufacturing. Companies in the space and photonics sectors will be further assisted by the development of a business and technical support programme. The project will promote the growth of the regional supply chain in these areas, and fund researchers' time to engage and develop capability projects to ensure the Glasgow City Region and Scotland's suppliers are leading the way in advanced, cost-effective manufacturing.
Industrially led quantum computing accelerator: Led by M Squared- a globally leading developer of photonics and quantum technologies – this project will demonstrate the potential of a commercial quantum computing system to simulate end user problems and demonstrate it as a useful – and usable- system which will have transformative potential for Glasgow and the UK. The computing system, recently revealed by the company as the UKs first commercial neutral atom quantum computing system, has been developed in close collaboration with the University of Strathclyde. Working in partnership the ultimate goal is to establish an internationally competitive industrial quantum test bed in Glasgow and make the city a successful international hub for quantum computing.
Next Generation Remote-Sensing Technologies: This project aims to explore the viability of new technologies in uncooled infra-red detectors, novel edge processed high-definition imagers and the latest laser sensing techniques. These early-stage technologies hold the potential of being developed, matured and integrated into a new generation of world class remote sensing equipment.
Future products derived from these technologies could become significant disruptors, allowing world class systems to be produced to meet emerging capability requirements identified for military, medical diagnostic, energy monitoring, net-zero, security and surveillance applications. They are estimated to be worth an anticipated £40m in the UK market and £120m from exports over a decade.
Pilot Accelerator for National Institute for Quantum Integration: Huge growth is predicted for the photonics and quantum markets in coming decades. This project aims to build an engineering capability, led by the University of Glasgow's James Watt Nanofabrication Centre (JWNC), that will aid the growth of the Scottish photonics and quantum cluster. It will appoint design, test and manufacturing engineers to build on the embedded expertise and skill of the JWNC and senior University of Glasgow researchers, and enable industry to deliver innovative products that open up new markets.
Ultimately, it will act as a model for the University's proposed National Institute of Quantum Integration (NiQi). NiQi would act as a front door for global industry to engage with UK quantum expertise and position Glasgow as a world leader in quantum technology, serving as a beacon for further inward investment into the region.
Modular Chemical Robot Farms for Chemistry: Chemify Ltd., a new University of Glasgow spin out with more than 25 employees, is developing the automated technology of chemputation: universal chemical synthesis controlled by computers.
Chemify plans to expand to more than 100 people as it begins research and development to build a prototype of a scalable pilot plant capable of becoming a chemical 'giga factory' for the on demand discovery and manufacture of trillions of chemicals on demand for use in pharmaceuticals, high value chemical manufacturing, new materials, farming, and green energy solutions.
Risk Stratification Tool for Colorectal Polyp Surveillance: Bowel screening is used to find bowel cancer and pre-cancerous lesions called polyps in patients without symptoms. The aim of screening is both to catch bowel cancers early and to prevent cancers by removing pre-cancerous polyps.
This project is part of the INCISE collaboration, which aims to develop a tool which will more accurately predict a patient's risk of developing a future polyp, and therefore the need for a colonoscopy, using the latest advances in artificial intelligence, sequencing, and pathology. This new tool will reduce the number of people needing repeated colonoscopy, reducing unpleasant experiences and complications, improving access to colonoscopy by reducing surveillance lists, and reducing costs to the NHS, while maintaining a safe follow up regime for patients.
The Centre of Innovation for Financial Regulation. The FinTech Scotland initiative, in partnership with industry partners, Strathclyde and Glasgow universities, includes the creation of a new collaborative centre of excellence, focused on innovation in financial regulation.
The work will explore new technologies to accelerate regulatory efficiencies, revolutionise risk management and shape future financial regulatory developments.
Museums in the Metaverse: The Museums in the Metaverse project will create a ground-breaking two-sided Extended Reality (XR) Culture and Heritage platform. It will empower online visitors to explore vast cultural assets in engaging new ways; enable novice and expert curators to create new content; and explore models of use to support sustainable economic and cultural growth.
The project will harness the University of Glasgow's global reputation for research in digital cultural heritage and XR to develop an innovative solution to the physical and geographical constraints that can limit concrete exhibitions to less than 10% of the objects held in collections, and limit audience reach by cost, distance, and accessibility. One side of the proposed platform is for visitors to gain access to a rich array of museums, sites, objects, and novel and dynamic experiences. The other is for virtual curators, where experts and novices alike, can build enriching and entertaining narratives using objects and virtual environments that have never before been placed together in the real world. Partners are Edify, Historic Environment Scotland, National Museums Scotland, University of Glasgow.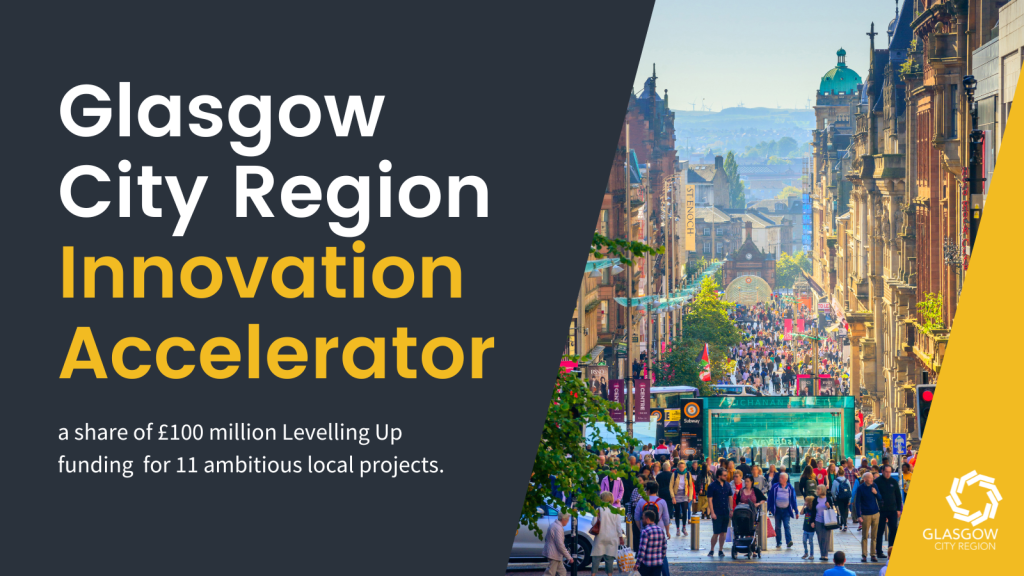 March 17, 2023