Yesterday (14 June) saw the launch of the Glasgow and Clyde Valley (GCV) Green Network's Clyde Peatlands initiative, which aims to deliver large-scale peatland restoration across the eight local authorities that make up Glasgow City Region.
Peatland restoration has a key role to play in achieving the region's Net Zero ambitions. Restoration locks up carbon and reduces the anticipated impacts of climate change, such as flooding, by storing carbon for longer and slowly releasing water after heavy rainfall.
Peatland is also a priority habitat and home to unique plants and animals, and restoration will help to address the nature crisis and the dramatic decline of wildlife.
Almost a fifth of Scotland is covered in peat, but around 80% of that is degraded through drainage, extraction for fuel, tree planting and currently emits carbon rather than storing it. Scotland's peatlands emit nearly the same amount of carbon as is released from its 2.5 million homes each year.
Glasgow City Region has around 50,000 hectares of peatland, almost the same area as the whole of North Lanarkshire, covering 15% of the region. This represents a huge opportunity in the fight against the twin climate and nature crises, and Clyde Peatlands will lead on the drive to deliver on that opportunity.
Clyde Peatlands is supported by NatureScot through the Peatland ACTION fund and two new Clyde Peatland officers will join the GCV Green Network team to deliver a programme of peatland restoration across the eight Glasgow City Region authorities. These posts will be hosted by South Lanarkshire Council on behalf of Glasgow City Region partners. The officers will target public and private landowners in priority locations and support them in planning, designing and funding potential restoration projects.
Stephen Varwell, from NatureScot's Peatland ACTION team, said:
"Healthy bogs are a hugely important carbon store. The Clyde Peatlands area has a large number of peatlands, many of which are degraded, but this project has the potential to restore them to their near-natural hydrological condition. This involves removing the trees and blocking drains with peat dams, helping to lock up significant amounts of carbon – to benefit Glasgow's nature and people, and contribute to a future of net-zero carbon emissions for Scotland."
In 2019, the GCV Green Network launched its Blueprint for the Green Network across Glasgow City Region. The Blueprint was based on two key components: an access network that provides attractive, off-road options for walking, cycling and wheeling, helping people get where they want to go sustainably and healthily; and a Habitat Network based on four habitat types – woodland, wetland, grassland and peatland – to help species move freely through the landscape to find food and to breed.
Clyde Peatlands will bring new staff and resources to the region to deliver on the peatland element of the Blueprint, joining its sister initiative, Clyde Climate Forest, which was launched last year to lead on woodland delivery. Initiatives for the remaining Blueprint elements are currently in development.
Stuart Tait, Chair of the GCV Green Network, said:
"I am pleased to see Clyde Peatlands launch today as a sister project to the Clyde Climate Forest. These projects mark the level of ambition the City Region has in addressing the climate and biodiversity crises and bring much needed new resources for delivery."
Councillor Gordan Low, Leader of East Dunbartonshire Council and Chair of the Land Use and Sustainability Portfolio for Glasgow City Region, added:
"Climate benefits aside, peatland is an important and valuable habitat that supports some of Scotland's most iconic plant and animal species. Its management and enhancement will be a key strand of addressing the ecological crisis.
"Clearly there are massive climate and ecological benefits to be derived from peatland restoration and the Clyde Peatlands initiative will be key to Glasgow City Region's ambitions in tackling these huge challenges."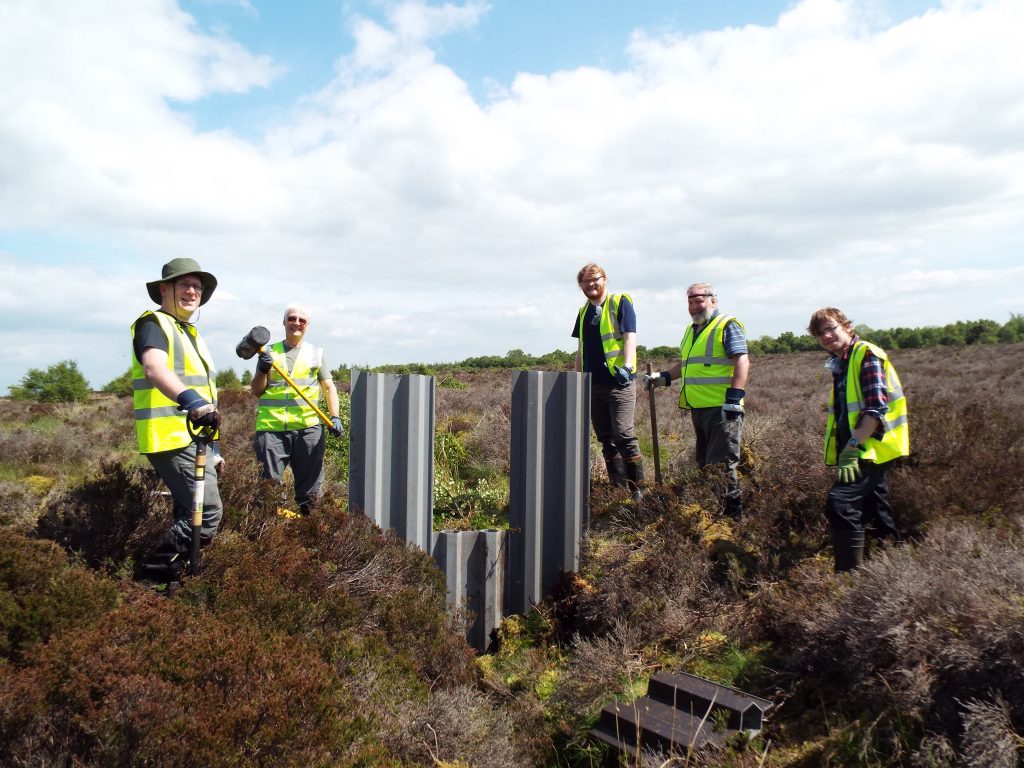 June 15, 2022