Hundreds of people have already got involved to help shape the future of Bishopbriggs town centre… and there's still time to have a say.
The Bishopbriggs Public Realm Plan is a key part of the Council's £34.88 million City Deal Place and Growth Programme approved last year by the Glasgow City Region Cabinet.
People, groups and businesses are being offered the chance to help guide preparations for the plan until Sunday 15 August 2021. Visit the interactive webpage: www.eastdunbarton.gov.uk/BishopbriggsCityDeal
Around 500 people have already accessed the innovative StoryMap which is being used as part of the consultation.
All responses will help the Council to develop a Public Realm Plan for the town centre's streets and spaces, which will then go out to further consultation.
Councillor Andrew Polson, Joint Leader of the Council, said: "We're delighted that so many people have engaged with the consultation so far, but we want to hear from as many residents, visitors, organisations and businesses as possible.
"Town centres are constantly changing, whether it's due to the effects of internet shopping or COVID-19. We've secured funding to make improvements in Bishopbriggs as part of the Council's £34.88 million City Deal project, but to maximise that investment we need your help."
Councillor Vaughan Moody, Joint Leader of the Council, added: "Town centres are key places to meet, work, shop and access essential facilities, so it's important they meet the needs of the people who use them. The aim of this project is to create a new Public Realm Plan that will regenerate the heart of Bishopbriggs for residents, businesses and visitors – attracting more people, boosting the local economy and making it easier to get around by active travel.
"We want to know more about where you go in the town centre, how and why you use it, and what changes you would like to see."
To get involved, visit the interactive webpage – www.eastdunbarton.gov.uk/BishopbriggsCityDeal – and check out the innovative StoryMap before 15 August.
For people without online access, paper copies of the consultation are available. Call the City Deal team on 0300 123 4510 to arrange.
The City Deal project – in conjunction with Strathclyde Partnership for Transport and Glasgow City Council – will see an integrated approach to improve infrastructure within East Dunbartonshire and the north of Glasgow, with three main elements:
Bishopbriggs Town Centre Regeneration
Delivery of Phase 5 of the Bishopbriggs Relief Road and a Masterplan for Westerhill
Improvements to the A803 Route Corridor.
The Scottish Government's Community Wealth Minister, Tom Arthur, said: "I'm very pleased to see the people of Bishopbriggs taking the opportunity to have their say on the future of the town centre. I would encourage all local residents and businesses to respond to the consultation and have their voices heard as part of this exciting regeneration project.
"The investment in this project through the Deal will contribute to the region's economic recovery by creating jobs, and providing the commercial infrastructure to support and attract businesses to Glasgow and the surrounding areas. It also encourages active travel, supporting walking and cycling infrastructure in the area."
UK Government Minister for Scotland Iain Stewart added: "It's important that Bishopbriggs residents have their say on the transformation of their town centre by participating in the public consultation.
"This exciting project will greatly enhance the area, making it easier to get about, and attracting new jobs and further investment. The UK Government is investing more than £1.5 billion into City and Growth Deal projects across Scotland, helping communities to build back better from the pandemic."
Both the UK and Scottish Governments are providing the Glasgow City Region local authorities with £500 million each in grant funding for the Glasgow City Region City Deal.
As well as the Bishopbriggs Public Realm Plan, there are a number of ongoing local consultations:
Climate Ready Park (ongoing until 13 August 2021)
Residents have another opportunity to give their views on plans for the Climate Ready Park at Woodhill and Etive Parks in Bishopbriggs. Online public engagement is taking place – www.eastdunbarton.gov.uk/climate-ready-park – to help create an interesting, colourful, sustainable greenspace for the community of Bishopbriggs which includes adaptations for our changing climate.
Active Travel Discussion (ongoing until 28 September 2021)
Put your ideas in motion! The Council is preparing to draft a new Active Travel Strategy for East Dunbartonshire. Visit www.eastdunbarton.gov.uk/active-travel-discussion and check out the innovative Ideas Map. Online sessions are also being held – starting again this month. The Bishopbriggs session is on Saturday 28 August, 10-11am.
Greenspace Strategy Consultation (ongoing until 28 September 2021)
If you have a view on what would make your open spaces, play provision or the green network better – or how to enhance biodiversity in local open spaces – then get involved. The Greenspace Strategy is the blueprint for making East Dunbartonshire a greener, healthier, better place to live. A series of online community sessions are scheduled for August and September (Bishopbriggs session on 9 August, 6-7.30pm). Visit www.eastdunbarton.gov.uk/GreenspaceEDC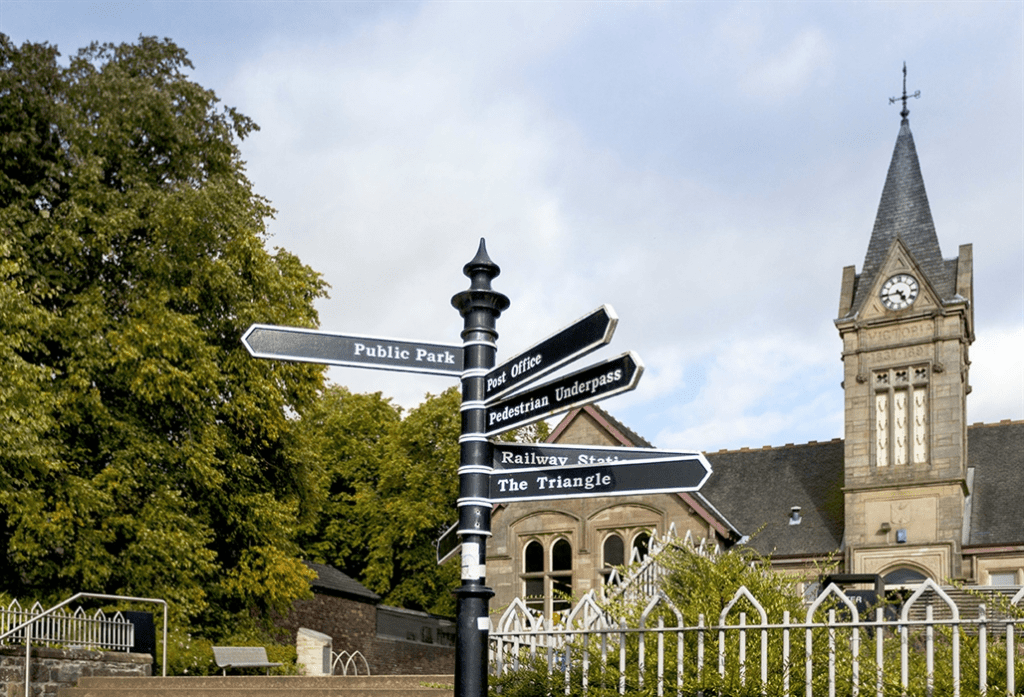 August 10, 2021