An event on South Portland Street this Thursday (26 May) will offer local people, businesses and organisations the chance to find out more about the forthcoming Avenues Plus project, which will connect Glasgow city centre and communities on its fringes.
Avenues Plus is a £21.4 million Sustrans-funded project under the Places for Everyone programme.  The project will complement and add to the Glasgow City Region City Deal-funded Avenues programme in the city centre to link with neighbouring communities, promoting active travel and increasing connectivity.
Between 10am – 3pm there will be information stalls, workshops, teas and coffees, Dr Bike workshops to give maintenance to bikes, the opportunity to try e-cargo bikes, with hosted information stalls there until 6.30pm providing the opportunity for informal discussion about proposals for the South Portland Street area.
People and organisations attending the event will have the chance to speak to the Avenues and Sustrans teams, as well as the design consultant, about the needs on the area in terms of public space and barriers to active travel. Children from local primary schools will receive Bikeability training from Glasgow City Council's Road Safety team.
Avenues Plus will see the creation of Avenues at:
Duke Street (High St – Bellgrove St) and John Knox Street (Castle St – Duke St)
Dobbie's Loan (North Hanover St – Canal St)
South Portland Street (Carlton Pl – Norfolk St)
Cowcaddens Road (Cambridge St – North Hanover St)
The Avenue Plus project will deliver a series of high-quality walking and cycling links with communities on the fringes of Glasgow city centre, featuring cycling storage hubs and programmes to encourage the use of these links, bringing health, social and environmental benefits.
The full construction of these avenues is expected to begin in the Summer of 2024, and be completed by the Spring of 2026. Once complete, the project will feature:
Safer, accessible and well-connected routes to and from the city centre to make local journeys by foot, cycling and wheeling easier.
High quality urban realm including segregated cycle routes and wider pedestrian areas with an inclusive design.
Provision of green infrastructure such as raingardens and urban trees.
Community Engagement programme with an inclusive design process.
A Behavioural Change programme to address barriers to active travel and facilitate active travel.
Provide secure cycle storage facilities across the city centre and surrounding areas. Phase 1 (trial) will be delivered in 2022 and the lessons learned from this will be incorporated in the Phase 2 (full delivery) of secure cycle storage. These facilities provide a safe and accessible space for people to park their bikes across various locations in the city centre, encouraging active travel.
The Avenues Plus project was developed following the recommendation of the Connectivity Commission that the (Glasgow City Region City Deal) Avenues programme be expanded: Glasgow City Council then submitted a funding bid to Sustrans to extend the scope of the programme to include further Avenues to provide further connections between the city centre and surrounding communities.
Avenues Plus is supported by Transport Scotland via Sustrans' Places for Everyone programme and in collaboration with the Glasgow City Region City Deal.
Councillor Susan Aitken, Leader of Glasgow City Council, said: "The fundamental aim of the Avenues Plus project is to make the areas featuring these Avenues more attractive, healthier and sustainable – and easier to get to and around. This event offers a great opportunity to find out more about Avenues Plus and what the project will mean for the city centre and neighbouring communities."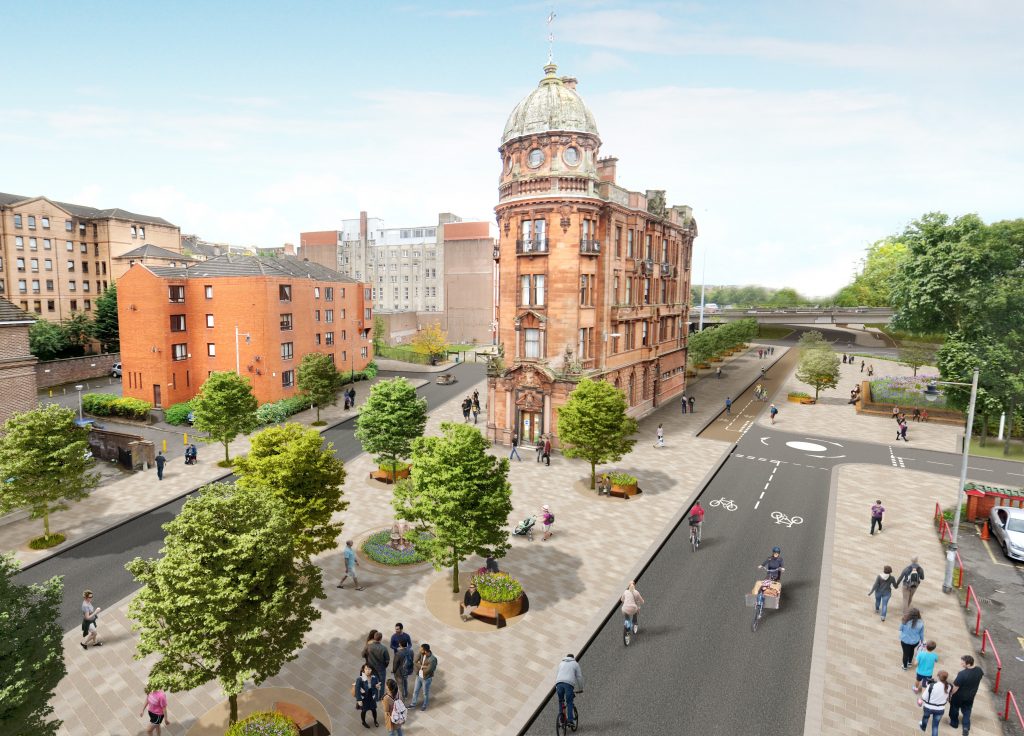 May 24, 2022