As part of the Garrowhill Surface Water Management Plan (SWMP), the first phase of works at Early Braes Park to better manage rainfall has been completed. The second phase of works will be commencing shortly, with construction expected to be completed by summer 2022.
The project in the east-end of Glasgow is designed to reduce the negative economic and social impact of flooding, as well as improving local greenspace and protecting waterways from pollution.
The measures at Early Braes Park which utilise the naturally occurring feature of Tollcross Burn, are expected to better manage surface water, especially during extreme weather. By decreasing the likelihood of flooding downstream, the risk and impacts on homes and businesses from heavy rainfall are reduced.
A new SuDS basin (Sustainable Drainage Systems) has been completed which will manage surface water from roads in the Pendeen Road/Crescent area before discharging into the Tollcross Burn. The next phase of works is being undertaken in partnership with Network Rail to form new piped crossings beneath the railway embankment to carry surface water from the Pendeen Road/Crescent area across the line of the railway to the basin in Early Braes Park to reduce pressure on the combined sewer.
Biodiversity 'scrapes' have also been formed in the park, along with the partial completion of a flood storage headwall and embankment which will be completed once the railway crossing and works in Pendeen Road are finished. The headwall will manage high flows on the Tollcross Burn during storm events and hold back water using some of the park as temporary storage. Biodiversity 'scrapes' which are shallow depressions of land which hold variable depths of water, create wet habitat features that are very attractive to wildlife. They support a wide variety of invertebrates and can provide important feeding areas for breeding wading birds and their chicks, in addition to additional floodplain storage capacity.
In addition, the area has benefitted from an attractive landscaping plan to include wildflower meadow planting which will improve the biodiversity of the park as well as increasing its visual appeal to visitors.
Sustainably Drain Glasgow
Glasgow City Region City Deal are key funders of this project, as part of the wider Garrowhill Surface Water Management Plan (SWMP), through the Metropolitan Glasgow Strategic Drainage Partnership (MGSDP), which is working with partners to deliver a programme of schemes to 'Sustainably Drain Glasgow' – targeting areas across the city where rainfall adversely impacts communities.
Both the UK and Scottish Governments are providing the Glasgow City Region local authorities with £500million each in grant funding for the Glasgow City Region City Deal.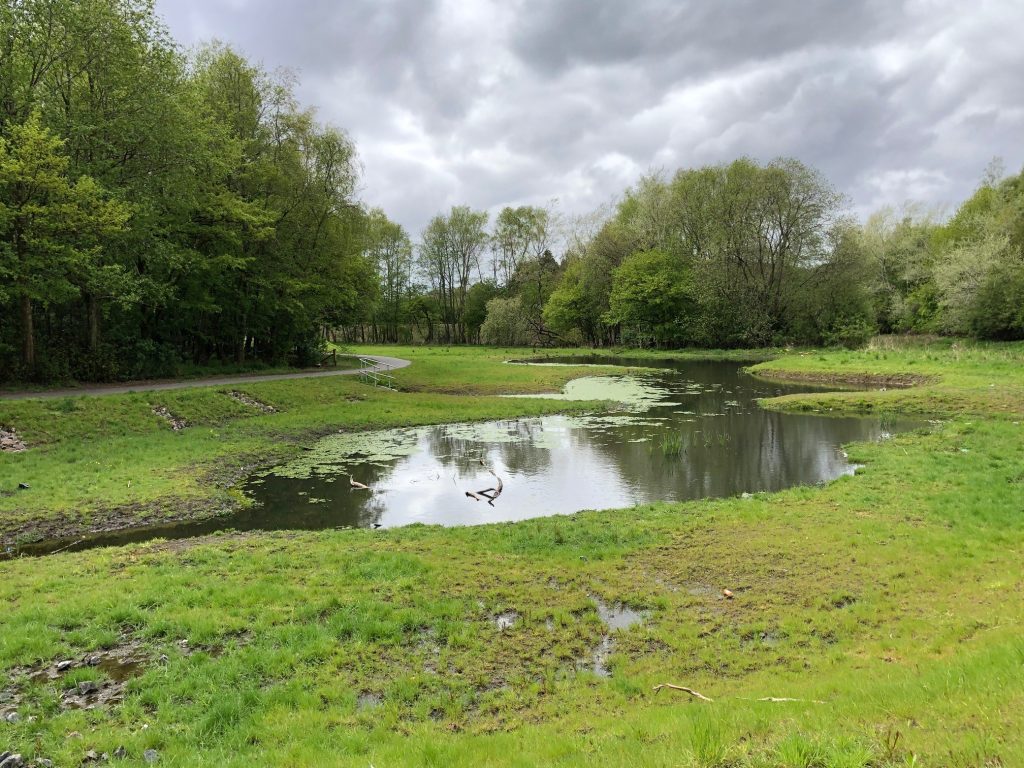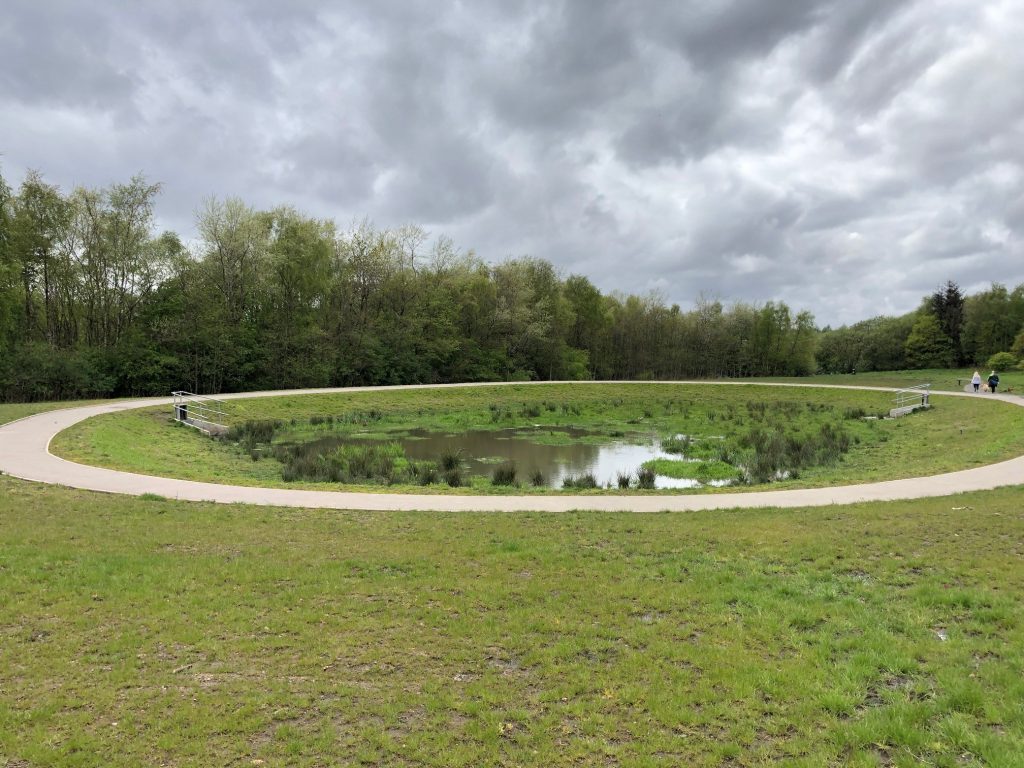 September 14, 2021