Yesterday we celebrated an important milestone with the formal launch of our new Regional Economic Strategy(RES). Led by our Intelligence Hub, it is the result of months of extensive research and input from partners across our eight councils, government and their agencies, local universities, the business and third sectors. It will have a profound impact on public sector policy, decision-making and spend over the decade for a Region of 1.8 million residents and 50,000 businesses.
It will set the approach for how we weather current and future key challenges, some of which are expected to completely disrupt our way of life – including the impact of Covid-19, the climate emergency and unprecedented technological advances.
To mark the occasion, we were delighted to welcome around 70 guests at an online event. Among these were Cabinet Chair, Susan Aitken along with her fellow Cabinet members; Iain Stewart, UK Government Minister for Scotland; Ivan McKee, Scottish Government Minister for Trade and Stuart Patrick, Chief Executive of Glasgow Chamber of Commerce.
The launch celebration of our strategy and successful partnership this month was a fitting conclusion to an eventful year – one which has already witnessed great progress and success for the Region.
With COP only last month and addressing the Climate Emergency one of our key challenges, we should be proud of some of this year's important achievements.
In June we unveiled our first Regional Climate Adaptation Strategy and Action Plan – recognised by the independent Committee on Climate Change as one of the leading UK examples of how to address the risk of climate change. We also launched the Clyde Climate Forest (CCF) which commits to 18 million new trees planted in the Region over the next 10 years. The CCF is supported by a new Regional Forestry and Woodland Strategy , the first in Scotland and launched in May, which will boost our greenspace and support plans for carbon neutrality.
In September we revealed a Greenprint prospectus which spans £30 billion of investment and place-based development opportunities. Key to the city's 2030 target for a Net-Zero Economy, Climate Resilience and a Just Transition for Glasgow City Region, projects within it include the Metro, the Energy Retrofit programme and a proposal to power district heating systems using the River Clyde.
The Region has seen its fair share of investment and funding this year, with news of 1,000 new high value jobs coming into the City Region from the Cabinet Office, estimated to have a direct impact of £60 million GVA on the GCR economy. The BBC announced plans to move the BBC News Technology team to Glasgow. And the build for the new Barclays campus in Glasgow completed, the most significant inward investment ever made in Scotland. Ongoing work to improve Place quality in the area has been complemented by City Deal projects along the banks of the river.
The Region secured £675,000 from the Scottish Government Regional Recovery Fund Programme which is supporting 11 additional projects under three priority areas: Acceleration of City Deal projects, Economic Recovery and Community Wealth Building. We secured a commitment from the Governments to an acceleration of £65 million City Deal funding – evidence of a successful City Deal programme to date since our spending has continued to be ahead of the grant.
The Health Foundation selected us to be part of its new funding programme aimed at strengthening relationships between economic development and health. Our project, supported by £347,000 of funding, seeks to improve population health and reduce health inequalities by building routine assessment of the likely health outcomes into all large capital spend projects across the City Region.
We also accepted an award of £3.65 million from Transport Scotland's Bus Partnership Fund for bus priority interventions within the Region to tackle the negative impacts of congestion – making bus journeys quicker and more reliable.
Earlier this year we welcomed the announcement that proposals for the Metro project were included within Transport Scotland's Strategic Transport Review Phase 1 Recommendations. The Phase 2 report setting out the long-term transport investment priorities will follow. Progress continues with the Clyde Mission, another of the 12 RES programmes, and West Dunbartonshire Council's District Heating System which generates power from the Clyde received a great deal of interest from visitors to COP. Another key programme from the economic strategy is to deliver on our plan for a Home Energy Retrofit programme for the Region's 428,000 domestic properties. Cabinet considered an update on findings from an independent study in October and a number of actions will now be progressed.
Our City Deal continues to deliver, is still one of the most advanced in the UK and remains vital for jobs and businesses across the whole Region. In June along with a new Regional strategy for Procurement and Community Benefits, we launched an improved City Deal contract pipeline to local businesses. This includes details of over £150 million worth of tier one infrastructure contracts due to go to open tender in the coming three years. We plan to do the same in January next year.
Exciting progress continues at Sighthill in Glasgow with the bridge spans for the M8 bridge now in place. And construction is underway on Greenock's new cruise ship visitor centre, a £19.2 million development which will welcome passengers and crew from some of the world's largest and most luxurious vessels to Inverclyde. Planning permission was granted for the first part of the £127.2 million Ravenscraig Access Infrastructure (RAI) project, which will improve connections locally and across the Region and forms part of plans to regenerate the former steelworks site. Progress continued at Renfrewshire's GAIA project with the pedestrian and cycle bridge installed over the Black Cart in May.
The past twelve months have not been without challenges. A review of the City Deal Programme in light of the ongoing impact of the pandemic was completed just over a year ago. Together with our government funders, we committed to continue with our plans. However, as with UK-wide infrastructure programmes, our City Deal projects have not been immune to current external pressures. We face the reality of increasing costs for materials and issues around sourcing resource and materials. Our commitment to our City Deal programme remains and we will manage these challenges within existing budgets. We continue to regularly monitor and report to government and our approach is viewed as robust.
Over the past year, the PMO team has been boosted both in number and capacity, and our structures have been refreshed and strengthened to support the increasing Regional agenda. We look forward to further exciting challenges and opportunities in 2022, and to working with you all in delivering the new Regional Economic Strategy.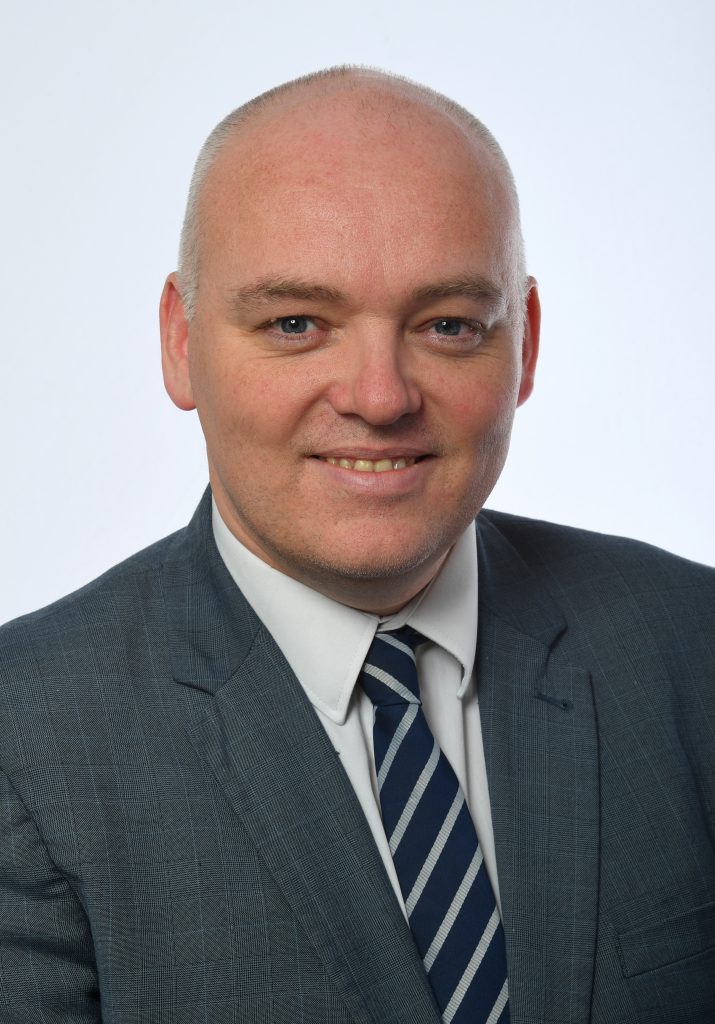 December 8, 2021