The Clyde Climate Forest (CCF) has this month launched its Annual Tree Count, with organisations and community groups encouraged to register trees planted since this time last year to contribute to this year's grand total.
Last year, 1.2 million trees were planted across Glasgow City Region and this year it's hoped even more will be registered.
The Tree Count has been launched just weeks after CCF received confirmation of a £200,000 funding boost from the eight local councils across the Region as part of a dedicated allocation from each of the member councils' UK Government Shared Prosperity Funding.
Councillor Susan Aitken, Chair of the Glasgow City Region Cabinet and Leader of Glasgow City Council, said: "The Clyde Climate Forest has the potential to provide a significant response to the climate and ecological emergency. Our ambition to plant 18 million trees across the City Region over the next decade will bring multiple benefits to our local communities, to Scotland and to our planet."
Added to the funding boost from the eight councils in the Region, Scottish Forestry also confirmed its commitment to continued support of the CCF's ambitions with an extra £70,000 of funding.
All of this adds up to more trees in the coming years, trees which will help soak up rainwater in downpours, create cooling effects in heatwaves and provide vital wildlife habitat.
In the past year alone, around 50,000 trees have been planted in urban areas by local schoolchildren and community groups working with the CCF team.
However, there are many local community groups, schools and other organisations who have planted trees in our region who may not have registered with Clyde Climate Forest and these are the focus of the Tree Count campaign.
Max Hislop, Director of Clyde Climate Forest, said: "We want everyone who has planted a tree or woodland to come forward and register their trees with us.  Whether it's a single tree in your garden, a dozen trees in your school grounds or a small woodland on your landholding, we want to know about it.
"Every tree registered will help us get a better understanding of how close we are to reaching our '18 million trees' goal and provide us with a tree map of all individual, community and organisational tree plantings."
As part of a Concordat agreement, the eight regional councils also formally pledged to help deliver the CCF's 18 million trees over the next decade to help tackle both the climate and biodiversity emergencies. Local authorities also pledged to register their tree plantings with the Clyde Climate Forest team.
The Clyde Climate Forest is delivering part of the Glasgow & Clyde Valley Green Network, with support from Green Action Trust, TCV, Glasgow City Region, Trees for Cities, Scottish Forestry and Woodland Trust Scotland. Following last month's announcement, the CCF will receive £200,000 from the UK Government through the Shared Prosperity Fund.
To register your trees, click here: https://www.clydeclimateforest.co.uk/tree-counter-form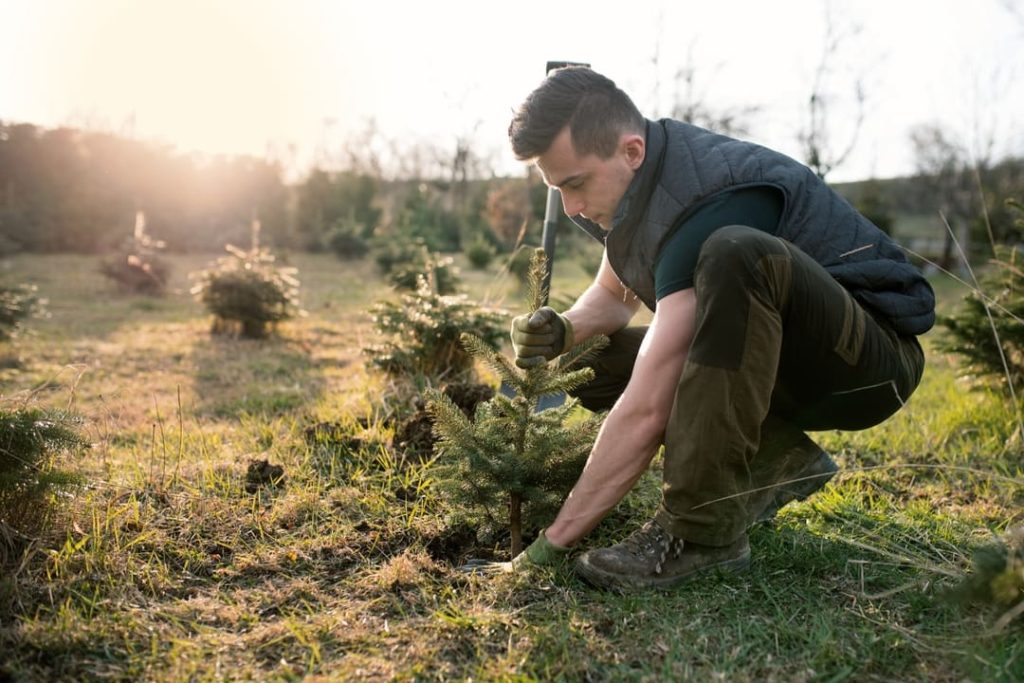 May 30, 2023