A forthcoming project that will better manage flood risk and improve greenspace in Cardonald has recently won the esteemed Building with Nature National Award at the Landscape Institute Awards 2021.
The joint project between Southside Housing Association and Glasgow City Council through the City Deal backed Metropolitan Glasgow Strategic Drainage Partnership (MGSDP) earned the accolade for its green retrofit design that will see the transformation of underused greenspace adjacent to Queensland Court and Gardens.
The design plans which were co-developed by Raeburn Farquhar Bowen alongside engineering consultants Sweco include the creation of a new community park with residents' garden and seating; as well as the introduction of sustainable drainage measures that will reduce local flood risk by mirroring the way rainwater is managed naturally – helping to slow down its flow into the surrounding drainage network. 
The creation of this much improved community greenspace will assist the area in adapting to the challenges associated with climate change, whilst also providing attractive, accessible open space that will include dedicated play areas for children, complemented by a holistic landscape design that offers many environmental benefits.
The Landscape Institute recognition follows the Building with Nature Full (Excellent) Award recently conferred on the project design – reflecting the importance of embedding nature within the development. This accreditation offers a new benchmark for high quality green infrastructure and sets the standard for the design, implementation, and maintenance of high-quality green features in new developments across the UK.
In addition to funding from Southside Housing Association and Glasgow City Deal, the project also forms part of The Green Infrastructure Strategic Intervention – a major new programme led by NatureScot and part-funded through the European Regional Development Fund (ERDF) which backs projects that improve the urban environment. The work at Queensland Court and Gardens will also benefit from funding from the Green Action Trust, EB Scotland, Garfield Weston Foundation, The Big Lottery Community Fund, Scottish Government, the Cardonald Area Partnership (through Glasgow City Council) and Cycling Scotland.
Construction at Queensland Court and Gardens is expected to start on site in early 2022.
Both the UK and Scottish Governments are providing the Glasgow City Region local authorities with £500million each in grant funding for the Glasgow City Region City Deal.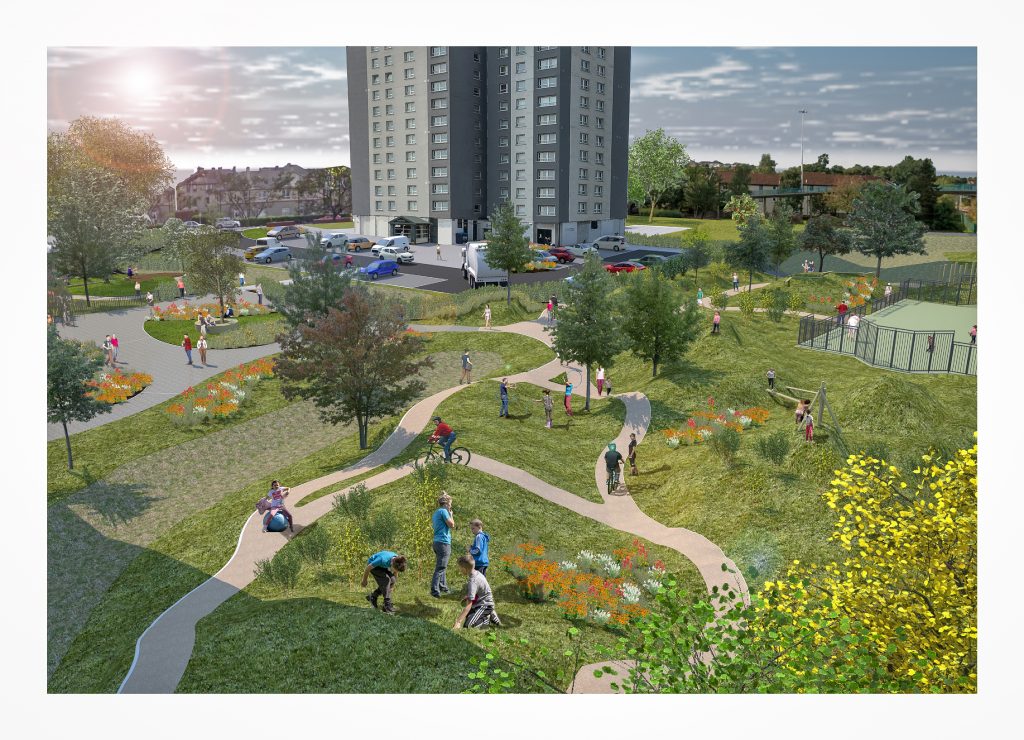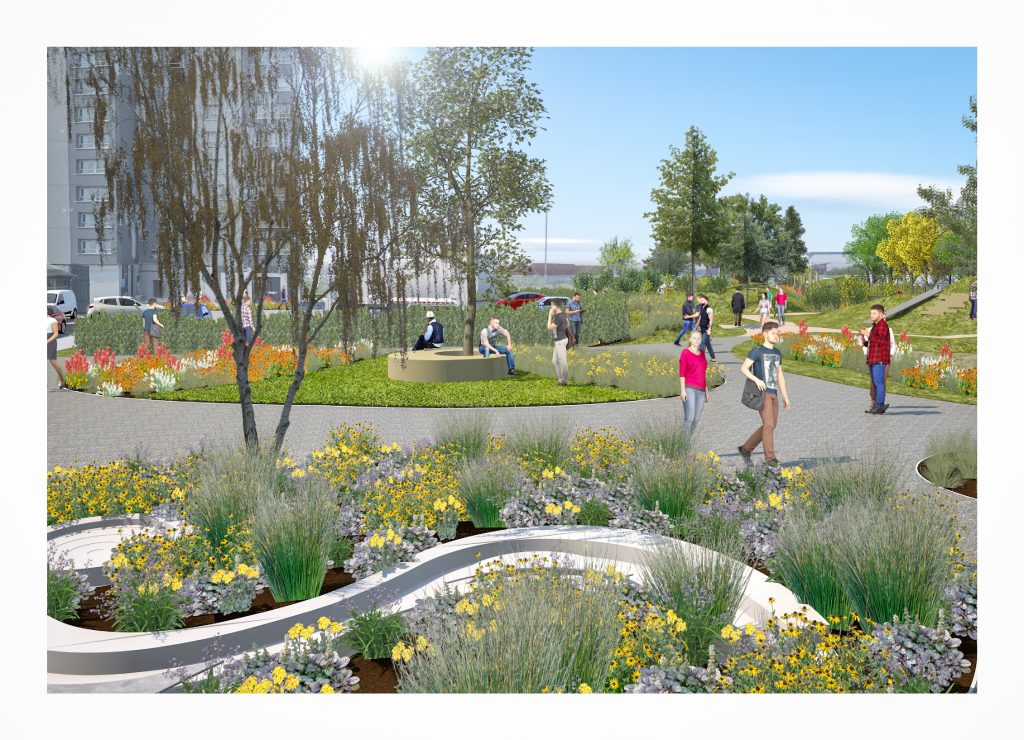 December 9, 2021