As part of the Community Benefits Plan for South Lanarkshire Council's Greenhills Road project, lead contractor Wills Bros Civil Engineering Ltd have provided new employment and training opportunities for young people.

The company have taken on graduate entrants, offered work experience placements, and hosted educational visits for schools and universities.
In September 2019, Wills Bros welcomed Lewis Newell (pictured) on site for a 7-week work experience placement.
Lewis first got in touch with Wills Bros through First Steps Future Training, a charity which is partially funded by Skills Development Scotland and the National Lottery to assist young people in training and work placement to find employment.

During his 7-week placement, Lewis spent time on site with Wills Bros' engineers to gain knowledge and experience as a labourer, assisting with and learning about aspects of engineering including draining and kerbing.

Following his work experience placement, the site foreman was so impressed with Lewis' work ethic and willingness to undertake tasks that he recommended Lewis to the Project Manager who offered him permanent employment with the company as a Labourer.
After completion of his 7-week placement, Wills Bros welcomed Lewis to the team full-time at the Greenhills Road/A726 Strathaven Road Corridor Improvements project.
Lewis, who now works full-time on the project, said: "I'm really enjoying my time at Wills Bros, and I am delighted to get this opportunity to kick off my career in construction."
As part of the Glasgow City Region Community Benefits strategy, contractors awarded Glasgow City Region contracts are encouraged to provide community benefits for local people and the surrounding area.
Community benefits delivered under City Deal contracts aim to build on the region's existing strengths, and to address the challenges faced in the Glasgow and Clyde Valley.
Find out more: Community Benefits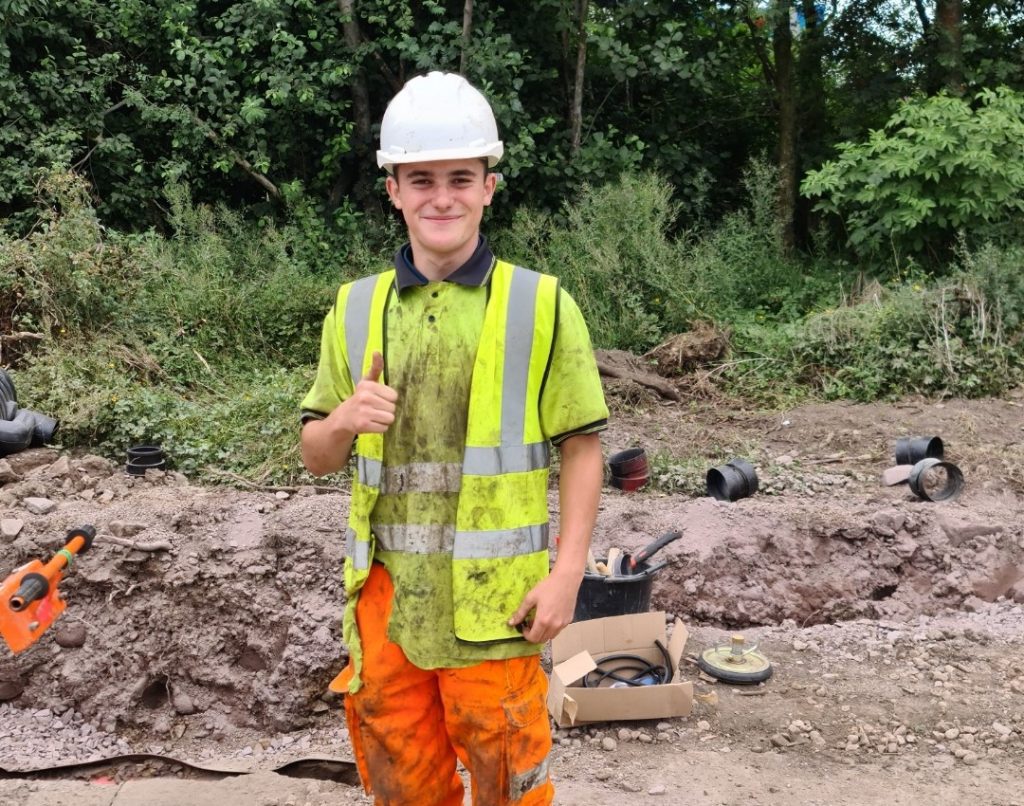 August 11, 2021