Building on Glasgow City Region City Deal investment, Glasgow's Lighthouse Laboratory has processed over 14 million tests from across the UK, a phenomenal achievement in supporting the country's Covid-19 testing effort.
The testing facility, one of the largest in the UK, was only possible because of the concentration of expertise and facilities in the Glasgow Riverside Innovation District (GRID), a City Deal project led by the University of Glasgow.
The Lighthouse Lab has helped to create 700 new high value jobs in Govan, providing a new avenue for training and development of local workers.
GRID is led by the University of Glasgow, in partnership with Scottish Enterprise and Glasgow City Council, working closely with NHS, business and community organisations.
Developments along the Clyde, where some of Scotland's key business, cultural and medical assets are concentrated, combined with the research strengths of the University, create opportunities to drive forward the inclusive economic growth agenda.
GRID aims to regenerate the waterfront to bring significant private sector investment; unlock the economic potential of vacant and derelict sites close to Queen Elizabeth University Hospital; create an estimated 4,000 new jobs; and build a cluster of innovative life science companies.
Govan has suffered from massive deindustrialisation over the last 50 years but hosts ambitious and resourceful community networks. The five-year strategy for GRID has been developed in collaboration with the community and contains a shared vision which will transform the prospects for people and businesses.
Dr Carol Clugston, Director of the Glasgow Lighthouse Lab and Dean of Corporate Engagement and Innovation in the University's College of Medical, Veterinary and Life Sciences, said: "Through our close partnerships with industry and the NHS, we are now running the largest diagnostic facility in Scotland.
"We have already created 700 high value jobs in Govan, including entry-level jobs, and are working with the FE sector and Skills Development Scotland to upskill local people.
"This will provide a valuable pipeline of industry-trained local people who will be highly employable as we attract more companies to the rapidly growing life sciences cluster in Govan."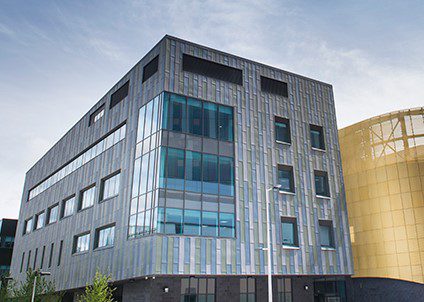 August 5, 2021