Since its conception, every aspect of AMIDS has been focused on a net-zero future. Researchers are working side-by side with major manufacturers, innovating to help them work in a greener and more sustainable way; the district has excellent walking and cycling connections thanks to Glasgow City Region City Deal funding; and buildings and facilities at AMIDS are built following the latest sustainable design guidelines.
Now, developments at AMIDS are receiving heating and hot water 90% greener than a gas boiler through a state-of-the-art, fifth-generation low carbon heating network – the first of its kind in Scotland.
Dean Manson and Ewan MacBrayne, apprentices with FES Energy who built the network, have gained great knowledge and experience working on the district heating network project.
"I've thoroughly enjoyed working on this project as I am constantly learning new skills not only as an electrical apprentice, but also about Scotland's efforts in transitioning to net-zero emissions for the benefit of our environment and our future," said Dean.
Ewan added: "Working on the AMIDS project has enhanced my knowledge and new developments of energy technologies reducing the carbon footprint. It stands me in good stead for future energy projects to one day hopefully lead myself."
The £7.1 million project is funded by Renfrewshire Council and by the Scottish Government's Low Carbon Infrastructure Transition Programme.
Treated water, previously flowing into the White Cart river, is directed into a new energy centre at the Scottish Water Laighpark site in Paisley, and ambient heat is extracted and channelled through a 3.7 kilometre loop of underground pipes into the nearby district before heat pumps at each building upgrade this heat to suitable levels for heating and hot water.
Providing a cost-effective route to low carbon heating and, over time, funding its own running and maintenance, the network is future-proofed to supply new developments at AMIDS and potentially to be extended in the coming years.
This case study was featured in the Region's Annual Performance Report (APR) 2022. View the full APR here.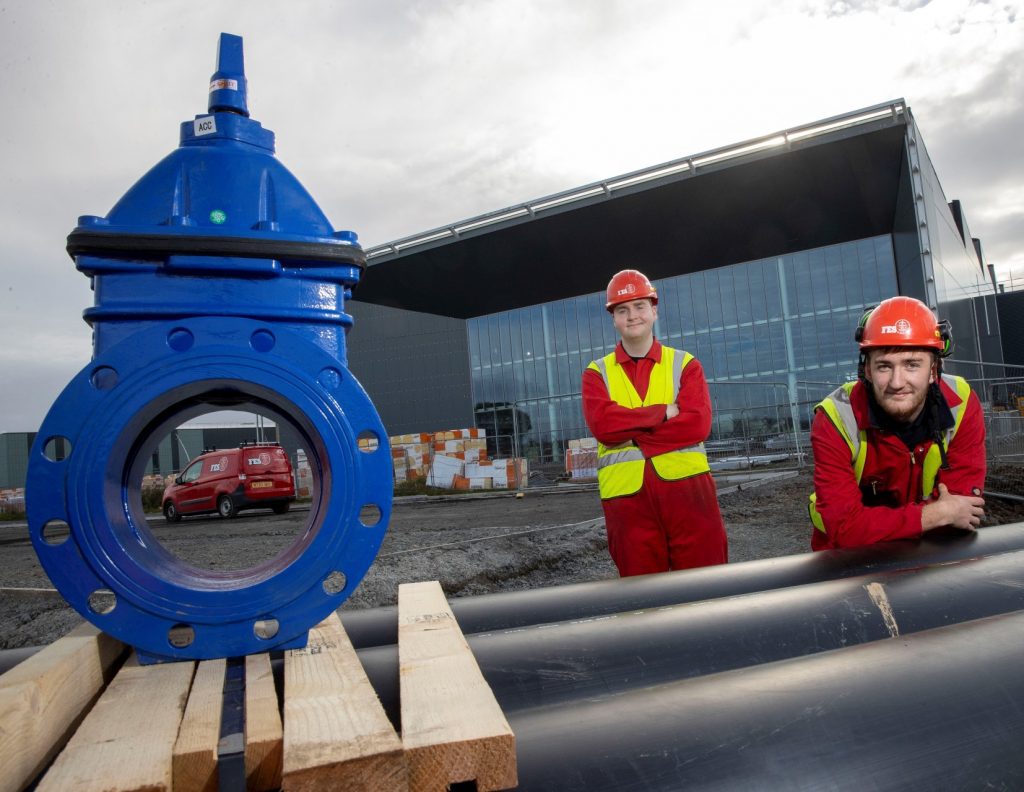 June 27, 2022